Hannah Murray wore Djula diamond ear huggers
Keisha Castle-Hughes wore Maxior earrings and ring
Amanda Crew wore Djula diamond earrings and Djula diamond ring
Djula:
Hannah Murray wore Djula diamond star ear huggers
Djula:
Djula was founded in 1994 by famed Parisian designer Alexandre Corrot. Each unique piece in Djula's collection exudes a delicate, seductive originality that epitomizes French elegance. 
With an emphasis on fashionable yet timeless design, Djula is clearly recognized today as one of the most famous, in‐demand jewelry brands in Europe. Djula can be found in over 80 exclusive retailers worldwide, including its first US flagship store on Madison Avenue.  For more information, please visit www.djula.fr.
Keisha Castle-Hughes wore Maxior black diamond and emerald earrings and ring
Maxior: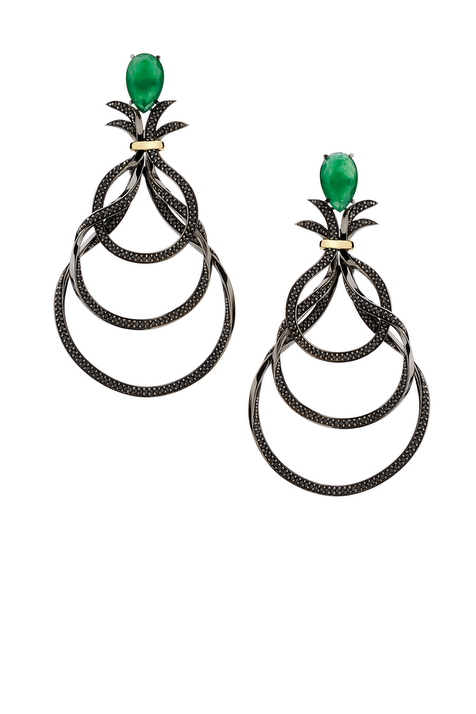 Contemporary and connected with the zeitgeist, without sacrificing the classic values of fine jewelry, Maxior brings in its DNA the confidence of a jewelry group with over 30 years of tradition. The brand's mission is to translate the customer's wishes in unique moments, providing achievements through new experiences to gift or purchase a jewel.  For more information, please visit www.maxior.com.br
Instagram: @MaxiorJoias
Facebook: @maxiorjoias