"The Kevin and Nikee Show"
By Patrick Donovan – Author/Screenwriter
US Navy Disabled Veteran – 1980 – 1991
Seattle, WA (The Hollywood Times) 3/21/2020
"If you're into fun, laughter, seriousness, ridiculously, and a cowbell thrown in for good measure, then you want to listen to the Kevin and Nikee Show in iHeartRadio"
– Patrick Donovan
About the Show:
Starring:
Nikee Warren
Kevin D Benton
About the show: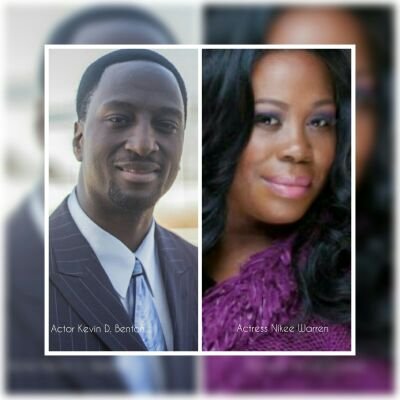 The "Kevin and Nikee Show" on iHeart RADIO is hosted by American Multi Award-Winning "Best Film Actor" and TV SAG-AFTRA Actor Kevin D. Benton and American "Best Film Actress" an TV Actress Nikee Warren. We will be bringing you great Music, "The Many Adventures of Kevin and Nikee," Discussing the News, Current Events, Social Issues, Sports, "What's Bothering Nikee," "Kevin's Korner" as well as a host of Celebrity Guest such as NFL Players, NBA Players, Comedians, Directors, Entertainers, Singers, Actors, Actresses, Public Figures and many, many more special guest. Coming to you all over the world every Wednesday at 12 noon EST. You can even catch us on your mobile devices. We Everywhere. You don't want to miss it.
About Kevin and Nikee:
Nikee Warren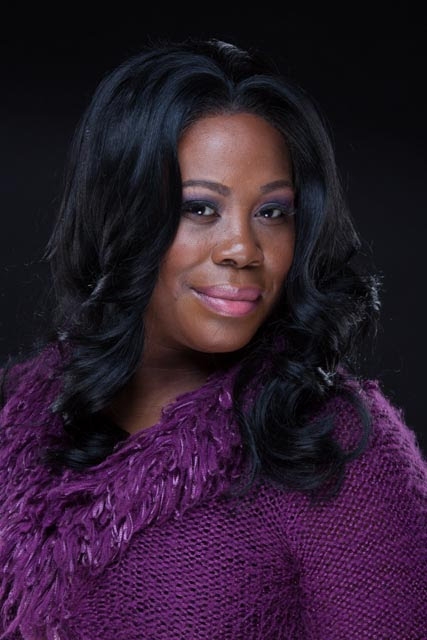 Nikee Warren is an American SAG AFTRA, Multi Award-winning Best Film Actress/TV Actress, Host, Model Writer and Host of The Kevin & Nikee Show. Nikee was the recipient of the 2019 Sister's Choice Award, for using her acting and radio show and community involvement to encourage, inspire, motivate, empower women and children people in general. Nikee also won Best Actress at the New York City & State, TV, Films & Plays Film Festival for her role as Mrs. White in the Short Film, The News. Nikee is who was born and raised in West Philadelphia and is the third oldest of seven siblings. Nikee graduated from South Philadelphia High School where she studied Business Law. Nikee continued her education at the University of Phoenix where she received both, her Bachelor's Degree in Business Management and her Masters in Human Resource Management.
In 2013, Nikee joined Inspired Arts at Love Kingdom Fellowship where she performed in the following productions: "Mary the Mother of Jesus," "When the Past Meets the Present" and "A Gossiper in the Empty Tomb." In 2014, Nikee joined the Wilmington Drama League and landed the lead role as Daya in "Nathan the Wise." Also in 2014, Nikee joined the Spring Lake Theater in Spring Lake New Jersey and landed the role as Chiffon (Urchin) in "Little Shop of Horrors." Nikee would go on to accept another role in "Little Shop of Horrors," as Ronette (Urchin), at The Barnstormer's Theater in Ridley Park, Pennsylvania. Nikee grew up singing with her father in his gospel band. With training from her father, years later she would use her voice in many musical productions.
In 2015, Nikee discovered that a career in TV/Film was what she really wanted to pursue and so turned all her focus to these areas of acting. Since 2015, Nikee would land roles in many films such as Cookeville, which was her first film, Emergency Landing, Thanksgiving with the Moretti's; The Good Wives Club; Second Sight, Second Chance and a many, many more. Nikee has been nominated Best Actress for her role in the Web Series, Faith vs. Mountains. Nikee received her acting training from Inspired Arts in Philadelphia, PA, Actor's Models and Talent for Christ (AMTC) and Aiken Acts Performing Arts
Kevin D Benton

Kevin D. Benton is an American, Multi Award-Winning, "Best Film Actor" and T.V., SAG-AFTRA Actor who was born in Philadelphia, Pa. He is the middle of three children of Patricia and David Benton Sr. also from Philadelphia, Pa. Kevin caught the acting bug early while appearing in student stage plays in grade school, in which he really enjoyed. As an adult, Kevin got his passion for acting renewed while spending some time with his family in Florida during the summers. During this time, Kevin made his way down to Orlando, Florida where he was frequently cast as a featured extra (Jack's Dying Scene) and as an extra in the Cairo Street Scene in the "Indiana Jones Epic Stunt Spectacular."
Kevin was regularly cast as an Evil Lab Worker in "Disaster! A Major Motion Picture Ride … Starring You," a dark ride attraction at Universal Studios Florida. The ride, set on a sound stage of a fictitious movie company, Disaster! was based on the park's former Earthquake: The Big One ride, which comically illustrates how special effects are filmed for use in movies. Kevin was also cast in a featured role as the Sea Captain in "The Backlot Tour" (Nautica Battle Scene) at Disney's Hollywood Studios as well. Kevin played his first notable role as the Casino Security Guard in the Multi Award-Winning Short Film, "Misfits" (2015).
Kevin's first paid acting role was when he was cast as a ring side Fight Fan in the MGM featured film, "CREED" (2015), starring Michael B. Jordan and Sylvester Stallone. "CREED" was produced by Sylvester Stallone and written and directed by Ryan Coogler, who also wrote and directed "Fruitvale Station." The film was regarded as a "Rocky" spin-off movie where Rocky Balboa, played by Sylvester Stallone, is now training and mentoring his late friend Apollo Creed's son, Adonis Creed, played by franchise newcomer, Michael B. Jordan. This experience reignited Kevin's passion for acting from a professional standpoint and he immediately enrolled in acting classes and continues to take classes in order to hone his craft.
Afterwards, Kevin purposed to accept the life long journey of constantly learning, growing and developing as an Actor and to pursue Film, T.V. and screen opportunities in earnest. He is most known for his roles in "Jason's Letter" which premiered on the STARZ Network, in the TV Series, True Crime Epic Mysteries, House of Cards, many feature films, many short films and the list goes on. Among other acting awards, Kevin won the (2018) "SPIRAL Film & Music Awards" "Best Film Actor" award for his role as Bobby Mason in "Emergency Landing" which won Film of the Year at the Rodney L. Cherry Productions "Blossom Awards." "Emergency Landing" can be seen on Amazon Prime, Xfinity X1 on Demand on Comcast. In all of his accomplishments, with more on the way, Kevin continues to focus on the honor and privilege it is to serve the art of acting well and use his gifts, talents and abilities to help other people, especial kids, while doing so.
The Review:
When I took this mission to review the Kevin and Nikee Show, I thought it was going to be a show where guests talk about their careers, Q&A and such but, when I listened to the show, I didn't realize what I was getting myself into. I bunch of fun with two of the best people I know. Kevin D Benton and the lovely Nikee Warren.
Their brand of laughter, love, faith, and questions about life as well as getting "me" on their show on the 1st of March 2020, click to hear the that podcast, was the most incredible experience so far in my life. Kevin and Nikee are seasoned actors, great personalities, people of faith, and they are grounded.
They remind me of the old comedy pair routines of Desi and Lucy, Abbott and Costello, The Honeymooners, and recently like Two Broke Girls, The Neighborhood, Blackish and Mom.  Even though the aforementioned shows are not entirely a male/female dynamic or completely African American, what Kevin and Nikee bring to #iHeartRadio is incredible ride and the cowbell… OMG that cowbell!
As I told them in the their interview, they reminded me of Don Geronimo and Mike O'Meara from WAVA in Washington DC on "The Zoo!"  They were the early Shock Jocks but that's not how I am making the comparison here. What I want to say, is that Don and Mike had a chemistry that drove listeners to their program and that's where I compare Kevin and Nikee. Nikee's laughter combined with Kevin's baritone voice brings a new and fresh sound to today's world.
They are not Shock Jocks of yesterday but rather are two great loving, kind and spiritual people that care about who they interview and care about people in general. When I asked them about Kobe Bryant, for example, as it was that weekend that he passed away with his daughter Gigi, so very sad, Kevin and Nikee expanded on the life and a personal history with Kobe in Philadelphia. Two degrees of separation, man! Wonderful! Kevin shared with me the greatness of Kobe, the kindness of Kobe and the humbleness of a great man who was taken from us way too soon along with his daughter and the others that were on that aircraft.
Kevin and Nikee are pioneers in how we should treat each other and how we need to care for each other. I have made two new friends and I'm grateful and appreciative for that new found friendship.  Kevin and Nikee have a show that you need start listening to and share with your friends and neighbors.  The links are below and please, reach out to them, on FB and Twitter. Give'em some love!
The audio interview is below followed by the transcript
Transcript of the interview with Kevin and Nikee:
Patrick: Welcome, and thank you for taking the time to speak to me today. How are you both doing?
Kevin: Doing great, doing great. Doing better now that we are talking…
Nikee: …to you
Kevin: That's right.
Patrick: Yes sir. Yes ma'am. You know, I listened to your podcasts. It was awesome and or as you would say, Kevin, Awesome…..
Kevin: Thank you so much.
Patrick: So anyway, I see you're both very talented award winning actor and actress. Please tell me about what got you into acting as a career, but more importantly, was this your first choice or did you have another career path in mind and ladies first please?
Kevin: Of course, of course.
Nikee: You want to do me like that. Cause we normally pass it back and forth. I know we passed it to him first. Okay. But I'll take it. I'll take it. This was not my first career choice. My first career, his choice was to be a famous drummer, like the legendary Sheila E. and that didn't pan out too well, you know, because I burned the house down with all of my, uh, equipment. So later, later on in life, I started singing, I did some of that and then ran into acting later and realized that that is what it was. That's the passion that I had and so I've been going after it ever since.
Kevin: And for me, uh, my. First dream goal aspiration, of course, was to play in the NBA and, uh, so it's interesting because if I can just back up for a second, when I was in the first grade stage plays, uh, I kinda like, I kinda got introduced to theater to stage and, uh, got away from, of course to, you know, play basketball, got pretty good at it, and I, you know, began to pursue that you know professionally, and so I wanted to play in the NBA.
Um, I did not, you know, make it to the NBA but I did play, uh, overseas and, um, they'd get invited to Sixers camp where I played against the now late. Great. Kobe Bryant. And, uh, yes, he did score me as he did most of his defenders and, um, Rest in Peace Kobe Bryant. And so after basketball was over, you know, you just kinda still have that, uh, competitiveness, if you will and I needed and wanted to channel that competitiveness into somewhere. And so eventually, uh, you know, so let me try this acting thing and, you know, began to take some acting classes and, uh, I got cast for, uh, CREED 1, and it was one of the greatest experiences in my life.
And, uh, after that, I said, this is what I wanted to do. I didn't have much acting experience, I didn't think I would get cast. Uh, the only other acting experience I had, uh, prior to, you know, first grade stage plays was, going down to Florida during the summertime, you go to visit family and you know, participating in the Indiana Jones Stunt Spectacular, the Back Lot Tour Live Theater, uh, and also the Disaster Movie Starring YOU.
But, uh, after CREED 1, I said, you know what? This is what I want to do you know, I calculated the cost to being, you know, being good, being great. And I said, you know, I'm going to do it.
Patrick: You know, that's amazing you say that. Two things that touched on, um, my next question, it led right into it beautiful segue there, Kevin.
Kevin: Amazing. So go ahead and do it.
Patrick: [Jiggling Car Keys….]
Kevin: We gonna give you the bell… [Ringing cowbell]
Patrick: I love it. No, seriously, my favorite movie was CREED 1 and CREED 2. Um, the tie into the Rocky movies. Um, and you mentioned Kobe Bryant, so I'm going to deviate onto Kobe for a moment. Can you tell me both… I… it was so sad to what happened in LA. Losing his daughter as well. Can you talk about that for a moment, please.
Nikee: Yeah, it, it was, it was very, it was a very sad moment, you know, and he touched the lives of sooooo many people. It's, it's, it's really going to be hard to, um, you know move forward without him. Uh, especially as daughter, you know, his daughter wanted to walk into his footsteps. I remember seeing a clip on Facebook where he was being interviewed, I can't remember who he was being interviewed by, but he was talking about how someone walked up to him, to him and said, "Hey, you need a boy to carry on your legacy," and then do this and she [Gigi] was like, "Hey. I got this. Don't need no boys." And just by her, you know him saying that of her, that just shows that, you know, we can do, we can do anything.
She was up to that challenge to walk in his footsteps and you know, it's just really sad. When I found out, I was like, what? I thought someone was playing, you know how people play all the time. I thought it was a lie so. I kept researching, I didn't see anything, and then I went to Wikipedia and there it was, you know, TMZ broke the story. You know, there's a little controversy about that, but it's such a sad loss. Very sad. Very sad.
Patrick: I was in Los Angeles during that big, huge memorial that they had and it was so packed. I mean, unbelievable. May he rest in peace. He was a great role model and what's really sad is that just the night before LeBron James passed him for the third spot, and the most scoring in the NBA wasn't that true…
Kevin: Yeah, absolutely. Yeah. Yes, I mean, definitely, um, very, very tragic and, uh, it really, you know, hit home for us in the Philadelphia area because, you know, Laura Marion, you know, is in our area. Kobe grew up in the Philadelphia area, uh, played into Sunny Hill League, the same league I played in. Uh, you could find Kobe at some of the local workouts and the Sao at Drexel and at Temple.
Um, uh, and things like that and, um, you know, he inspired so many people with his, you know, his passionate play. And I'm going to say Kobe is truly, he, I think he would be comparable to Michael Jordan in terms of his competitiveness. This guy is just, he was just one of the ultimate competitors, driven, ultimate drive.
And like I said, I had the chance to play against them at 76'ers summer camp and you know, there's real interesting cause I wasn't guarding him and somebody shot and I switched off on Kobe and he tries to back me down and of course I put my arm up to push him out of there. Like, this young guy's not going to get past me. But lo and behold, he blew right past me when it was layup, just so grateful that you did dunk it. And I'm so afterwards, after we got dressed, we all went over to the bench and I walked up to him and say it, God bless you. But, uh, just, just a tragic moment and almost even seems unfair, you know, in terms of what happened to him, Gigi and, and all the other passengers on their sent off towards out thoughts and prayers out to them.
Nikee: Yeah.
Kevin: But it just seemed like it was just something wrong and unfair about him dying so young and the way it happened, but let's just, you know, hope that people will hold on to, to moments that he dazzled us on the court and all the lives that he touched on and off the court you know, with this play and with his presence.
Nikee: Yeah. And you know, just to see how they came out. You know, people were just flooding all, you know, coming from everywhere, going over to, you know, put the flowers down and it was just so, it was just so moving to see everyone just come out like that.
Kevin: He was, he was a global icon but never will be forgotten or will be forgotten, man. It's just, it's just really, really sad, man. It kind of made it.
Nikee: Yeah…
Patrick: We did. We lost a brother. We lost an angel. We, and you know, we can only honor his memory by continuing the work that he did and that's important. So let me tell you, you brought up CREED 1 and CREED 2.  What was it like working with Michael B. Jordan and Sylvester Stallone and the next question is a two-parter. You we're in 21 bridges. I still need to see that movie. What was that like?
Kevin: I'll let you go first.
Nikee: Yeah, I was in CREED, it was, it was, man, it was awesome. Just to, I sat next to, well actually behind, I sat behind a Tessa Thompson and just to like experience that and see how they do things. It was, it was awesome. I will never forget how, you know, just sitting there watching them do the fight scene and you know, we had to do it over and do it over and do it over. They worked as half to death that day, but it was an awesome experience that I'll never forget, just awesome.
And then working with them um, Chaz Bozeman. When you see it, you'll see me. This will let you know. You'll see me. That was an awesome experience as well, just to see how they, how they grind. They grind just like us, you know, they, Chadwick Boseman sometime was forgetting his lines just like we do sometimes. It was just awesome to see. Awesome experience.
Patrick: No, that's actually, I say, great. Go ahead this is fantastic.
Kevin: Yeah. So I was in CREED 1 and CREED 2. Like I said, CREED 1 was that experience that made me say, "Hey! This is what I want to do," and, uh, I'm going to pursue this thing professionally, professionally, and passionately and, uh, it was just so much energy, uh, in the building.
It was awesome to sit there and watch them as Nikee said, do the fight choreography. Just, you know, the stunt coordinators, uh, Michael, he was very, very, uh, warm and welcoming to, you know, to the other actors, they can, everybody could come in now, of course, when Sly came out, everybody starts cheering, Rocky, Rocky, Rocky! So much positive energy.
It was atmosphere and it was a lot of positive energy. Yeah and I lost my voice and then when Creed came around, uh, like I said, Nikki was sitting oh, what, one row behind Tessa Thompson over her left shoulder and I was like, two rows behind Tessa Thompson it may be two seats over, but because I'm six feet seven, you can see me.
And so we were, um, the scene that we got highlighted in CREED 2 was when the Russian, illegally hits Michael B when he's down on his knee and you could see me put my both of my hands on my head like, "Oh my God," and the camera caught that and of course and Nikee, next to, uh, Tessa Thompson. It was great, man it was very, very inspiring, very grateful, uh, motivating. Very, very encouraging. Uh, once again, Michael B came out; thanked everybody for coming, he was very, very humble, down to earth. And we did a couple of scenes. We also did the scene when he came out down the tunnel and, you know, we, you know, he, he would, uh, you know, talk to people and stuff like that while we were waiting to, you know, film and, you know, we was telling them, "Hey, continued success and blessings," and things like that.
And, uh, he was just, it was just great. It was just a great experience, man. Then 21 bridges um, like I said, Nikee got featured in the crime scene, I was featured in the, uh, where all the cops got killed. You know? I know we probably spoiled it for you, Patrick, but you'll see us. And it was a full body shot of me, full body shot of Nikee. But that's, Nikee said, I was standing, feet, I mean, literally less than three feet, uh, and the scene away from Chadwick Bozeman, Siani Miller, J K Simmons, Chief David, and Omari, okay, um, I can't remember his last name and another actor, and just to watch them work. They were so professional, so organized.
You know, when the director yelled, cut, they would put their right hand over their ear and go back into their lines. So I'm gleaning from all this. But then there was time when we had chance to shake their hand and talk to them. Like, you know, Keith Damien was like, "Hey, are you having fun yet?" And I was like, well, "I'm happy to be on set with you!"
You know, legend got a chance to take a picture with him and then busted it up with Chadwick Bozeman. I told him, "Hey man, I want to let you know you, you're my idol." And he put his hand on my shoulder and said, "Don't say that." He's throwing up Wakanda forever signs. He was just great man. Very inspirational ,motivational. Encouraging for us.
Patrick: Yeah. I couldn't believe it cause I was actually an extra in Murder at 1600 with and the, you know, um, what's his name?
Kevin: Wesley Snipes?
Nikee: Wesley Snipes!
Patrick: Wesley Snipes. I was on second unit and the whole day it was raining in front of the White House, we were the protestors and we were saying, "Get the Neal out. We want our soldiers home," yet we had all these guys with the go motion steady cam and was walking through us saying, "As I come through I want you to back away and spread apart and give that feel the of the crowd moving." The best part was of course, the food
Kevin: That was of the reason I got into acting. I forgot to mention that part!
Patrick: I was, I was like, my friend Dennis Madalone, he took me on the set of Deep Space Nine and they were filming, "Take me out to the Holodeck," and the late Renee Auberjunois was there, and it was 98 degrees in California that day at a baseball stadium. And, um, he comes out when they hit cut, he rips off the padding in the front, swore up and down, sweating in the makeup, you know and then we all sat down and we had a great meal.
Nikee: Wow…..
Kevin: There's some good food on set, man. I'm telling you,
Nikee: It is, it is!
Kevin: I shared this jokingly, but I kind of mean it. That was one of my motivations for getting into acting, man, because basketball, we're talking about the food.
Nikee: That's right.
Patrick: I'm not gonna pass up free food, man.
Kevin: Free food.
Patrick: And they have the vegan, they have the meat, they have the chicken, they have the turkey, and then of course they have, the cardboard though.
I started listening to your podcast you two our as goofy as me. Unbelievable.
Kevin & Nikee: [Laughter]
Patrick: Cue, cowbell, please.
Nikee: Okay. You want the bell, alright! [Rings cowbell vigorously]
Patrick: You remind me of Don Geronimo and Mike O'Meara from Washington, DC. They were completely nutzoid. They'd get great ratings from tons of listeners, you know, and they had their voices, like and teenager would walk in and he'd be stirring his coffee cup and then they play all these jokes on people and call actors and it was hilarious.
Kevin: Well we played prank calls on some people.
Patrick: No way!
Nikee: Yeah.
Kevin: We called one of our friends and told them that this was the director from CREED and we needed her to be in the movie, pray in the corner while Michael B. Jordan was getting, you know, you should have this ready. Here we go.
Patrick: [Patrick whistles the theme from the Godfather then in Don Vito's voice…] How you doing? I got a call from you today. You know, it's not good, you know, gonna enough to take you out…
Nikee: [laughter out loud]
Kevin: [laughter]
Patrick: What got the two of you to come together to start the show. How do you like it and what's the best and the worst of doing the show?
Nikee: Oh man.
Kevin: I'm trying to let ladies go first.
Nikee: I want you to go.
Kevin: All right. She's passing it to me,
Patrick: Kevin, let lady go first, man
Nikee: [laughter] We've been doing our show for about what, two years now?
Kevin: Two going on three.
Nikee: Two going on three years. And how we got to do the show together is, is really a very crazy story because actually it started from an interview that Kevin had on another, um, radio show, and he called me up and said, Hey, Nikee, you want to do this? Interview with me and I said, sure, let's do it. I'm all, I'm at work. He was at home and we call into this number and we're doing a show, and he and I are going back and forth, and the person who was interviewing us, they loved it, actually was comedian Edwin Douglas. They loved it. And so when the interview was over, they said, "Hey, we have an idea. Do you think you may want to do a, have a show or your own? Because we really liked your chemistry,"
Kevin: It was the owner of the radio show. Yeah.
Nikee: Yeah. And so we were like, I'm sure. And they said, okay, well we're going to let you guys just take it and run with it you come up with a name and, and what you want to talk about and different things like that, the format and it's going air. And so we put our heads together and, um, the Kevin and Nikee show is what we came up with. We came up with our segments and, um. We've been running like that ever since. But…
Kevin: We hit the number one spot!
Nikee: We sure did!
Kevin: On that radio show. We hit the number one spot!
Nikee: And then we had some turbulence with that radio show and you know, and so we had to leave and, you know, go on our own. But I'm gonna tell you right now ,since we've been on our own. It's been like fire ever since. And I'm telling you, people, people love our show. They love…
Patrick: I think I love the TJ Chester interview it's fantastic. I got to tell you, we have 18 minutes left. We got a lot of questions, so I'm going to ask it. Rapid fire. You ready?
Kevin: Okay.
Nikee: Go ahead.
Patrick: Mooooooving oooooooonnnnnn [slow motion effect], I'm sorry, slo-mo, slo-mo. Cue cowbell….
Nikee: [Laughter] [cowbell rings]
Kevin: [Laughter]
Patrick: We're crazy. You note in your IMDB, that community involvement, encouragement in inspiring motivation and empowering women and children in general is important to you. I'm working with a woman who has a website, TheWay2Inspire.org which is exactly true help and empowerment for women in aspiring youth foundation in the United States and having at the heart of it is its founder, Felicia Henderson, and she's touching the lives of those who encountered for more than a decade.  This problem of wanting to inspire all these great people and have you ever heard of TheWay2Inspire.org check it out?
Nikee: I haven't heard…
Patrick: Tell me more about your dreams for encouraging, inspiring, and motivating and empowering women and children in the future, Nikee?
Nikee: Well, my, my dream, my dream pretty much actually, um. I didn't know that it was a dream, but now looking at it, it has become, my dream pretty much is to be a multi award-winning, pretty much be successful in my acting career.
Um, we have a lot of women that are actresses and you know, they are paving the way for women like myself. And so pretty much I use that as encouragement and when I'm going and I'm working in different things like that, I'm thinking about those women and how they are working very hard so that when I get there, I can turn around and be that, be that, you know, role model for other women.
For me, there is nothing I say for me, there's nothing that I can't do and when I'm encouraging young girls. I say the same thing to them, there's nothing that you can't do anything you want to be you go ahead and be it. Anything you want to do, you go ahead and do it. You want to be a writer? You want to be a chef, you want to play basketball, you want to be an actress.
You go ahead and do that right. Get the word can't out of your vocabulary. There's no such thing as can't anyone using can't around you get rid of them. Girl, you can't do this! Girl, you can't do that. There's no such thing as can't because you can! You keep God first. You keep moving forward. You keep the faith and you can believe anything. You can do anything you want to do. And that's how I encourage myself and that's how I encourage other women.
Patrick: Incredible, and you know that means so much because Napoleon Hill says whether you can or you can't, you're right! And we want to get can't out of the vocabulary. That makes so much sense. And Kevin, I see your careers really is notable as well.  Not as much as making you understand that Nikki is at, she's just way up there in the clouds. Cue cowbell!
Tell me about the honor and privilege to serve in the art of acting, what it means to you. Please also about using your gifts and talents and abilities to help others, especially. The youth. I bring this up because I built a website for Kenyon Glover (KenyonGlover.net), and he has a program through his KGExperience called Fitness Beats Depression. Can you talk to that?
Kevin: Yeah, absolutely. And you know, when I speak in terms of serving the art, well, uh, we have to be reminded that this platform is a privilege. It's an honor. It's a blessing. It's not, oh, we also have to keep in mind that there were many, many, many actors and actresses that have come before us that have paved the way.
And so, they have already set the tone for greatness. The Sydney Poitier's, Dianne, Carroll's, uh, and so forth and so on, the Frank Sinatra's, you know, so forth and so on. And so, you know, we have a responsibility to take what the people who have gone before us and try to uphold the mantle and uphold the mantle well, so much so that our approach to our craft needs to want to, one of professionalism for those who want to pursue it in that, you know, in that direction. Uh, you know, one, the professionalism, but also understanding that we've been given this platform to influence others. And as far as inspiring the youth, since I've been working with youth all my life.
Um, and it inspires them and gives them hope to see me as physical evidence that, you know, they may never get a chance to sit down and talk to a Kevin Hart, but they can sit down and talk to it. Kevin D Benton, and when I can show them pictures of me and Kevin Hart, me and Keith, David, you know, me and, and Hawthorn James, and you know the many people that I have had the chance to work with me on set with, take pictures with shake hands with.
I become then the physical evidence of hope that it can be done. Because the people who they see on TV, they don't get a chance to rub shoulders with them. So it's kinda like, uh, inspiration at a distance. But when people can see a person that they can bump shoulders, rub shoulders with every day, perhaps, uh, you know, there becomes a what they call it, personal sphere of influence and that's what I try to do on screen, on TV, uh, off screen, off TV, uh, just try to inspire kids. Say, "Hey, look at this picture. What's the difference between you and those kids on Disney?" Opportunity!
Nikee: Yep!
Kevin: Opportunity, hard work. So you have to find out what they did to get where they are  and I try to be a bridge to that.
Nikee: Absolutely!
Patrick: This next set of questions are really rapid fire, like in, inside the actors studio with that guy remember? Um, first of all, I'm going to ask you the same questions so go back and forth, like, you know, tennis, Kevin, you're hobbies.
Kevin: Ah, riding my bike, playing basketball, the beach.
Patrick: Nikee?
Nikee: [laughter] Cooking!
Patrick: Cooking! Oh, I gotta cook you some of my Italian stuff. I'm an Italian cook.
Nikee: Oh yeah.
Kevin: Waddyatalkinabout,
Nikee: Eh!
Kevin: Whaddyadoin'?
Patrick: [Italian accent] You putta da sugar in the sauce to take out da acidity. Dats what you do, ya know?
Nikee: Cooking! Yeah. Although what I made last night didn't pan out too good, but if we go ahead and do it again, I would try it again. [laughter] Writing and cooking, writing, and, um, I'm a I'm a huge movie buff. I will sit and watch, uh, movies like I've never seen them before. So cooking, writing, and I'm watching movie.
Patrick: Kevin, your pet peeves?
Kevin: Uh, my pet peeves, uh, man, just negativity.
Patrick: Okay, Nikki?
Nikee: Same! Negativity!
Patrick: Okay. What do you love?
Kevin: Family, just having fun, of course. Acting basketball, uh, anything positive.
Patrick: Right? And you, Nikee?
Nikee: [laughter] Food, fun, family, and friends!
Patrick: What are your desires, wants and needs?
Kevin: Uh, as far as my desire is just to be the best that I can be in everything I'll do everything I do. I want to be the best at everything I do, including acting. Uh, I want to be a full time actor.
Nikee: Yes you do!
Kevin: And I need to be at full time actor…
Nikee: That's right, that's right!
Kevin: And I deserve to be a full-time actor!
Nikee: To be successful, to be very, uh, financially successful should I say that in my acting career and, and to just, you know, inspire other women to, come on, let's do thi. We can do it together and to by my mama house,
Patrick: Nikee, your happy place?
Nikee: My happy places when I'm in front of that camera.
Patrick: Nikee?
Nikee: When I'm in front of that camera. I'm on stage. That's my happy place.
Patrick: Kevin?
Kevin: Being in front of the camera and on the court with the ball in my hand.
Patrick: Okay. Do you want what's behind door number one, two or three? Or take the box for a thousand.
Nikee: Oh, snap. You go first.
Kevin: This sounds like Let's Make a Deal?
Patrick: Oh it is.
Nikee: Wait. It…
Patrick: It is!
Kevin: Um. I'll take box number, door number one.
Patrick: Okay. And Nikee, what do you want the box, door number one, two or three?
Nikee: Oh, you know what? I want the box!.
Patrick: Okay. Okay. All right. Let's go! First, Nikki and cowbell.
Nikee: [Cowbell rings] What we got in that box?
Patrick: Here we go in my great DJ voice. You won a trip to beautiful downtown Burbank, California!
Nikee: I'll take it. I'll take it!
Kevin: And I'll get the ZONKERS – Whaa, Whaa, Wa Whaaaaaaaaaaaaaaa!,
Patrick: Elizabeth, could you open door number one please?
Kevin: A new car?
Patrick: You have a brand new Ford Pinto,
Nikee: And you're going to use it to drive me to California, how 'bout that!
Patrick: [crazy laughter!]  Oh my God, I'm dying here. Seven minutes left. I hear you say on top of the iceberg, keeping God first, enjoying the journey. I've always heard that life is a journey, not a destination. What does the journey of life mean to you both? Tell me what you believe in: fate, destiny, or the law of attraction? And I'll tell you how I got to meet with the vice president of Warner brothers TV for an hour and 15 minutes, just about three weeks ago without an agent, no vetting or manager.
Kevin: Okay. So as far as the journey, you know, life is a journey and it's also a marathon on that journey. And it's about making as many positive connections with people uh, places and living out your dream goals and aspirations and enjoying the moments, uh, along the journey and especially with the people you know, closest to you.
Nikee: That's right!
Kevin: And so a, yes. And, um. Yeah.
Nikee: What you said it is, life is a journey. You know, life is a journey. And I'm going to tell you right now, you got to keep God first because you on a journey, you're going to see some things on it and it's not going to be some cute things, but you have to, um keep your blinders on and you have to keep moving forward. Don't waiver to the  left. Don't waiver to the right, you know, based, depending upon what you see. You got to keep moving forward and you got us and you on this journey, you gotta stay prayed up because some things will come at you, but you gotta keep God first.
Kevin: You have to have faith. That's where God comes in and, uh, you know, just in this acting industry, you know, we talk about the iceberg as always smaller at the top than it is under the water. And then under the water, uh, I want to say comparison, you know, represents, you know, a lot of negativity, closed doors, the depression, you know, the, uh, all the times you've been told, no!
You're above the iceberg stuff represents the award shows and the premiers and all the glamorous things, and that's where your faith comes in to be, to help you to handle that below the iceberg stuff and govern your choices moving forward.
Nikee: Cause people don't see how hard you have to work. You know. DOP boards, and you know the money in the houses and the cars, they don't see how hard you have to work to get there. It's, it's work. You got to keep the face because in under the iceberg is where depression set in. Like Kevin said, depression and, and a bunch of no's and different things like that. But you can enjoy the top of the iceberg if you keep faith.
Patrick: You know, and I've been on depression medications ever since my first wife passed away back in 1996…
Nikee: Oh, wow!
Patrick: It was very hard. I woke up and I was 36 she was 37 and I found her that she had passed away in the middle of the night. She was on the couch and it was very hard thing and I'm coming out and telling you why I'm depressed, but I'm working on it and I see a psychologist and I'm very happy and that leads me to the next question.
Do you believe in luck? And he ever heard of the statement: Luck is when preparation meets opportunity and we're down to four minutes left. So go ahead.
Kevin: Yup. I've definitely heard of that statement. And, uh, yeah, you definitely want to be prepared, work hard, be prepared so that when the opportunity does come, you know, you'll be able to take, you'll be ready and prepared to take advantage of the opportunity as far as do I believe in luck.
Um, you know, growing up and thinking, you know, we were trained at a young age, believe in blessings from God, but as you get older and opportunity sometimes seem scarce, you really don't care what the name of it is. You just want to get it. You know what I'm saying? Right. This luck blessing that big door opens to set your dreams you could call it what you want.
Nikee: I agree with what everything Kevin said!
Patrick: Can you take the next question then I hear you speak as the almighty and focusing on him. Remember the late Gayle Sayers and Brian Piccolo. Gayle used to have a statement: God is first, my family is second and I am third. I'm getting chill bumps because I love that movie. Gayle was such an inspiration and how Brian Piccolo broke the, the racial barrier there and you know, why is God important in our lives? And just going back to church for me in the past year I found a wonderful small congregation that's not threatening. They even have a potluck after the service. I come though, for the free food again. No, seriously we got two minutes, 42 seconds. But I want you to just touch on that, Nikee.
Nikee: Growing, growing up, you know, you, you hear, you know, your parents and everyone talk about God and how he has to be first in your life, but until you experience that for yourself. You, you really, you really don't know. When I experienced God for myself, I said, you know what? This is the only way I want to live it. God is first in my life, Jesus Christ, and I really can't. I really can't do anything about him. He's in everything I do. He's in acting. He's, he's, he's just everywhere. You know? It's really nothing else to say about that. God, God is first nothing to say, but you'll go ahead.
Patrick: God is  first…
Nikee: He really is! And that's just how it goes for me. That is just how it goes.
Patrick: All right, let's touch on the last very important statement. This is black history month. Then in Italian we say Uno Facia, Uno Razza and it means one face, one race. We are one race of humanity. Um, we're getting really closer to the end, but tell me about Black History Month and why it's so important.
Kevin: I mean Black History Month is so important because you know, it is a, I don't think that it should be a set aside month to celebrate black people. I think that because…
Patrick: It should be Black history all the time.
Kevin: Yeah, absolutely. Or just simply history with black people ingrained in the fabric of history due to the major contributions, because I know growing up in school, we heard about, you know, we only learned about Frederick Douglas, Charles Drew, Malcolm X, Martin Luther King, Harriet Tubman.
But there are so many contributions that African Americans have made that this country wouldn't be what it is or the world would be what it is. The stop sign, the water gun, the refrigerator, and we can go on and on and on. So it's very, very important.
Patrick: Yeah. Well, listen, I want to thank you so much. It was a pleasure meeting and speaking to you both. Um, UberConference is when they come in and say, you'd have 10 seconds left in this call, In my DJ voice tip toe or 52 degrees at 13 minutes past, the big boss hour and where were you when this song was number One, One, One [echo effect]! Cue cowbell.
Nikee: [cowbell sounds!]
Patrick: There we go.  Told you how crazy I was  you guys. Hang loose. This'll end the recording, but I want to talk to you in a minute, so let's see what happens.
Nikee: Thank you Patrick
Kevin: Thanks, it was great!
IMDB: Nikee's IMDB Page
IMDB: Kevin D Benton's IMDB page
IMDB: Kevin and Nikee Show's IMDB Page
iHeart Radio link: iHeart Radio link directly to the Kevin and Nikee Show
Interview with Patrick Donovan – THT Seattle: Interview with "ME", Patrick Donovan on the Kevin and Nikee Show