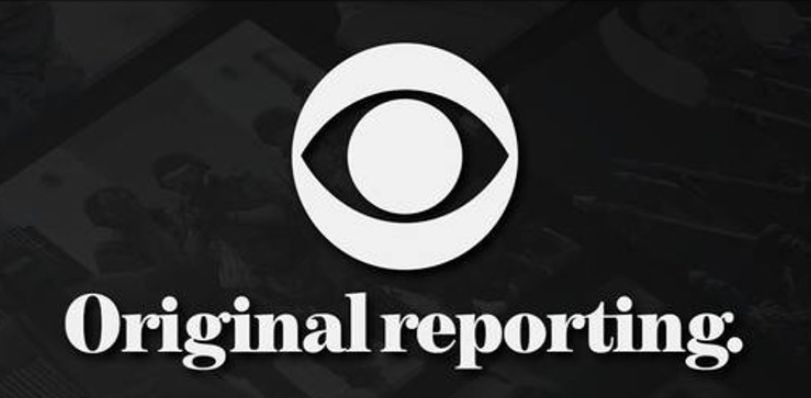 To stay or not to stay? The future of Les Moonves was on the forefront at the Summer TCA.
Normally the highlight of any Summer Television Critics Association (TCA) Press Tour are the new TV show panels, where each broadcast network tries to spin the attributes of a pending show that you know will probably fail. This summer, however, all eyes (and ears) were on the CBS executive session.
TCA, of course, is not just for the broadcast networks. PBS and various cable outlets were present at the recently concluded two-week gathering, as was Netflix and YouTube (among others outside of broadcast). But the buzz was on how CBS would address the recent accusations of sexual misconduct against CEO Les Moonves.
"I would like to say a few things about CBS Entertainment," opened Kelly Kahl, CBS Entertainment President, at the executive session at TCA. "First, we are committed to a collaborative, inclusive, and safe workplace. I've had many female colleagues come to me this week who have been saddened by what they've read about our company. They said it does not represent their experience at CBS."
"At the same time, we must respect the voices that come forward," he added. "All allegations need to be and are being taken seriously. As you've read, two outside law firms have been retained to investigate. As you can imagine, the scope of what I can talk about today and this morning is limited. We're not saying we're perfect. No large company is. And there's always room for improvement, but a lot of us have been here a long time precisely because CBS Entertainment is such a fulfilling place to work."
As expected, CBS did not comment directly on the Moonves situation. But what I also wonder, which no one has mentioned, is what will happen to Moonves' supportive wife Julie Chen if he does get the boot. Will she really stay with the network as host of daytime chatfest "The Talk" and summer's addictive "Big Brother" if that happens? I would think not.
The latest news on the Moonves scandal is CBS' controlling shareholder, Shari Redstone, reportedly asking around about a possible replacement. So, at this point, we can only speculate. But, in that room filled with hungry reporters looking for a scoop, I do have to give CBS (and Kelly Kahl, specifically) a huge "pat on the back" for at least not avoiding the situation and canceling the session. Two of its competitors, ABC and NBC, nixed their executive discussions. Both, in fact, were present for a mere half of a day. And both seemed oddly nonchalant about conversing with the members of the press (who in about one month will be writing about the start of the new TV season).
Shouldn't they make themselves present at a time when they might need some support, particularly given the uncertainly of any broadcast network these days?
My assumption is ABC Entertainment President Channing Dungey probably did not want to talk about Roseanne anymore. Note to Dungey: No one at this point really cares about that recent brouhaha, so you could – and should – have been there. And a session on upcoming "The Conners" would have been a good idea too, particularly given the network's appropriate decision to retool the comedy without you know who. I would have liked to hear what the cast had to say.
As for NBC, I think a better plan would have been sessions on all its new shows instead of, for example, listening to Howie Mandel kvell (translation: burst at the seams) telling us why game show "Deal or No Deal" has changed its life via satellite. Good for you, Howie.
Since I expected every question at the CBS executive session to focus on Les Moonves, I immediately jumped in with another heated issue that consumed fans about a recently canceled scripted medical drama all summer (that absolutely no one was talking about). Will "Code Black," which was solid in the ratings, get a reprieve?
"It's doing incredibly well," said Kahl. "It's a well done show, and we would like to figure out a way to maybe make it work. Economics were a little challenged on it, but it's certainty performing well, and we are going to take a look."
So, the jury is out on "Code Black." But fans of "The Big Bang Theory" will be happy to know that this upcoming 12th season of the veteran sitcom will probably not be its last. Bazinga!
Based on what I what I saw (or did not see in some cases), I think it is safe to bet that CBS will extend its total viewing winning streak next season. But given the current cluttered programming environment, I would anticipate continued overall audience erosion on these broadcasters.
John Landgraf, CEO of FX Networks and FX Productions (and the originator of the term "Peak TV") said it best, perhaps, at the executive session for FX.
"The number of new series I've seen announced just this week, including ours alone, makes me suspect the golden age of television has become the gilded age of television. I will reiterate that a television brand like FX, which aims to make every show we program good and worth watching, truly needs you, the critics, to help audiences navigate towards what's best in television rather than simply the most convenient."
I could not agree more.