Angela Sarafyan
wore Borgioni black diamond stud earrings to the
premiere of Open Road Films' 'The Promise'
at on April 12, 2017 in Hollywood, California. 
Borgioni: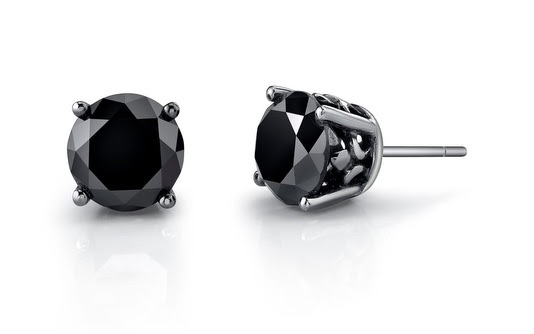 Created by mother-daughter duo Rhonda and Tiffany Bartolacci, Borgioni Private Collection is a brand that fuses bohemian vintage with medieval rock-n-roll. Named after the family matriarch, Emily Rose Borgioni Bartolacci, and inspired by the vintage pieces she left behind, their collection was born from the desire to redesign & wear their family heirlooms.
Key pieces include their signature 18k gold handcuffs, bejeweled skulls, diamond spikes, and nature-inspired pieces. Borgioni is expressive, exotic and crafted for every day wearability.
For more information, please visit www.borgionis.com