Jul 27, 2016 01:30 pm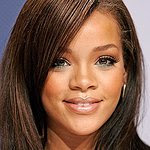 Rihanna, Kendrick Lamar, Selena Gomez, Major Lazer, andMetallica will headline the 2016 Global Citizen Festival, the annual free-ticketed event on the Great Lawn in Central Park in New York City on Saturday, September 24, 2016.
The Festival will harness actions from millions of Global Citizens around the world to hold world leaders accountable to the progress made toward achieving the Global Goals set out by the United Nations last year.
Special guest performances will be given by Usher, Chris Martin, Eddie Vedder, Ellie Goulding, Yandel, and Yusuf.
Hosts for this year's Festival will include Chelsea Handler, Deborra-lee & Hugh Jackman, Neil Patrick Harris, Priyanka Chopra, Salma Hayek Pinault, and Seth Meyers.
Over the past five years, the Festival has served as a convening moment where tens of thousands of Global Citizens have come together to celebrate the commitments their campaigning efforts have helped achieve. Since 2012, more than six million actions from Global Citizens have led world leaders to enact policy changes and commit significant resources to issues of girls and women's equality, education, health, water and sanitation, environment, finance and innovation, and food and hunger. These financial and policy commitments and announcements are set to affect the lives of up to 656 million people.
"Over the last five years, Global Citizens around the world have taken more than 6 million actions in the fight against extreme poverty – actions that are set to affect the lives of over 650 million of the world's most marginalized people. This year's Festival – and this incredible lineup – is an annual touch point to hold our world leaders to account on their commitments to solve the world's biggest problems," said Hugh Evans, CEOof Global Citizen.
Marco Bizzarri, President and CEO of Gucci said, "Gucci and CHIME FOR CHANGEare proud to again be presenting partners at the Global Citizen Festival, as it celebrates its fifth anniversary. Through our long term partnership with Global Citizen we maintain our ongoing commitment to take action on behalf of girls' and women's empowerment, through one of today's fastest growing and most progressive movements." Bizzarri continued, "Achieving gender equality is not an option but a necessity, if the world is to successfully overcome the epidemic of extreme poverty."
Selena Gomez said, "I couldn't be more honored to participate in the Global Citizen Festival as it continues to help solve important issues around the world. I am particularly proud to be involved this year as the focus is on education. As an artist with many young fans, I believe everyone has the right to an education."
"We're honored to be a part of this year's Global Citizen Festival and the initiative to end global poverty. We're humbled to join such an impressive lineup and to be working with a Festival so dedicated to education and raising awareness," said Major Lazer.
Ellie Goulding said, "I'm thrilled to be a part of the Global Citizen movement. I hope to shine a spotlight on the importance of protecting our environment and ensuring access to safe water in the fight against global poverty. Together we can use our voices to urge our leaders to take action and support the health and development of citizens everywhere and preserving the world for future generations."
Yandel said, "I'm truly grateful to be part of the Global Citizen Festival this year and to have the opportunity to lend my voice and bring awareness to the many issues affecting children, women, and our society as a whole. I want to encourage my fans all over the world to join us and help us make a difference in the world."
Yusuf/Cat Stevens said, "While much of the world's great cities are becoming no-go areas and ruins besieged by fear and divisive conflicts, it's great to see a global counter-movement for peace through rebalancing of wealth beyond politics and towards human equality."
"I am proud and excited to be a part of such an important movement with Global Citizen," said Chelsea Handler. "The Festival helps bring serious issues into the broader conversation and encourages people to take action. This year's focus is women and girls, which is such a prevalent topic in our society, I hope lending my voice and my action to this can help to positively impact those."
Deborra-lee & Hugh Jackman said, "We are so happy to be returning as hosts for another amazing Global Citizen Festival. The impact this organization continues to deliver for the world's poor is tremendous and we can't wait to see the tens of thousands of activists who took action and showed up for extreme poverty celebrating their achievements on the lawn of Central Park!"
"The spirit of the Global Citizen Festival is something very dear to me. With the opportunities to travel I've been given through my work, I see the world as an interconnected force – and this Festival is an incredible example of the power of looking across our borders, and working together for the greater good. I'm very much looking forward to co-hosting this year, with such an amazing group of talent," said Priyanka Chopra.
"I am honored to return as co-host of the Global Citizen Festival," said Salma Hayek Pinault. "As co-founder of CHIME FOR CHANGE, I've been deeply inspired by the girls and women I have met around the world who are determined to get an education and build a better future. They are truly the agents of change who can help to bring an end to extreme poverty," Hayek Pinault added. "I am proud to join thousands of Global Citizens at the Festival to help achieve real and meaningful change."
MSNBC & Comcast NBCUniversal will serve as the premier media partner of the Global Citizen Festival for the third consecutive year. The network will air a live simulcast of the full concert on MSNBC and MSNBC.com. The Festival will be produced by Emmy Award-winning producer, Ken Ehrlich (Grammy Awards).
Gucci and CHIME FOR CHANGE return as presenting partner.
YouTube is once again a worldwide digital streaming partner for the Festival and will feature a special livestream of the full concert at YouTube.com/GlobalCitizen, presented by Google's Made with Code movement.
iHeartMedia and the Global Citizen Festival will once again partner to help channel the power of music to fight inequality, protect our planet and end extreme poverty by 2030. For the fifth consecutive year, iHeartMedia is the official radio partner of the Festival. This year the two iconic events take place on the same weekend allowing for unique in-show collaborations and a special cross-over performance by Usher who will perform on both stages in one night.
Global Citizens can earn their admission to the free-ticketed Festival by joining the social action platform at globalcitizenfestival.com. Ticket draws will occur throughout the summer and fans will be notified via Global Citizen when they have been selected. A limited number of VIP tickets will also be available for purchase through Ticketmaster starting on Thursday, July 28th.
The Festival's premier media partner MSNBC & Comcast NBCUniversal, join major partners Caterpillar, Citi, Clear Channel Outdoor, iHeart, Johnson & Johnson, Google's Made with Code, YouTube, Live Nation, and NYC Parks.
This year's announcement coincides with the Festival's Education Campaign, which provides an opportunity for existing and new fans and activists to earn tickets to the Festival by completing actions to help promote and ensure that equitable and quality education is available to all, particularly refugee children and access for girls & women. One in 10 children worldwide still goes through life without a basic primary education.
The Festival has also partnered with leading non-profit groups: UNICEF, World Vision,CARE, ONE Campaign, Save the Children, UN Foundation, OXFAM, GAVI, The Global Fund, Global Partnership for Education, US for UNICEF, Water Aid, WSSCC,Malala Fund, Speak Up Africa, Equality Now, Hopeland, and the Global Polio Eradication Initiative.
People everywhere are invited to sign-up, take actions, and enter the prize draws for free tickets. In total, almost 50,000 free tickets to the Festival will be given out to Global Citizens. For more information about the artists, schedules, and event, please visit www.globalcitizenfestival.com.
Jul 27, 2016 12:15 pm
The Elton John AIDS Foundation, its founder Sir Elton John and Chairman David Furnish attended a series of sessions, site visits and private meetings during the course of the 21st International AIDS Conference in Durban, South Africa, which ended on Friday.
Their goal was to raise awareness of the continued need for funding and action in the fight against AIDS, to champion those most at risk of being left behind in the global response and to launch new initiatives that will provide HIV testing and treatment to thousands on the African continent.
One such initiative is a new $10m LGBT Fund, in partnership with the Office of the Global Aids Coordinator and the U.S. President's Emergency Plan for AIDS Relief (PEPFAR), to support LGBT communities in multiple African countries. Two organizations, The International HIV/AIDS Alliance (Alliance) and the Global Forum onMSM & HIV (MSMGF) were announced at the conference as the inaugural recipients of the LGBT fund. Sir Elton John also joined Prince Harry for a special session focused on the needs of HIV-youth in Africa.
Alliance, an organization that supports community groups in countries that are most affected by the global AIDS crisis and MSMGF, a non-profit that advocates for equitable access to HIV prevention, care, treatment, and support services for gay men, were the first organizations in Sub-Saharan Africa to receive grants to help address stigma, discrimination and violence against LGBT people, and to expand their access to HIV care and prevention. At the conference, EJAF also announced an initial start-up grant it will be providing to the International AIDS Society to launch its 'Me and My Healthcare Provider' campaign. This campaign celebrates doctors, nurses, and other frontline healthcare workers, who deliver quality, integrated HIV prevention, care, and treatment services to key populations, including gay men and transgender people, often in the face of discriminatory laws, traditions, and belief systems.
"Supporting LGBT people in the US, the UK and internationally, has been at the heart and soul of our Foundation's mission from the very beginning," said David Furnish, Chairman of the Elton John AIDS Foundation. "By partnering with PEPFAR to award the inaugural LGBT Fund recipients, and by supporting the International AIDS Society's new 'Me and My Healthcare Provider' Campaign, we are building on that commitment and expanding this lifesaving work to places where it is needed most. Places whereLGBT people are much more likely to be living with HIV and far less likely to receive the essential services they need to stay healthy and alive. We believe these global campaigns will bridge the gap between LGBT communities and their service providers, which is essential for ending AIDS."
Sir Elton also participated in a special session with Prince Harry, where the two men discussed the harmful consequences of stigma and discrimination against people living with HIV/AIDS in Africa, particularly among youth and adolescents. To achieve anAIDS-free world, both men stressed the need for education, access to testing and medical care, and support for young people worldwide.
"Empowered young people, from all walks of life and all circumstances, have always urged us to push past the status quo and reach for a dream that is BIG and BOLD, " said Sir Elton John, Founder of the Elton John AIDS Foundation. "Fifteen years ago, when the International AIDS Conference was last held in Durban, 1,000 South Africans were dying of AIDS each day – nearly 1 every minute. Today, HIV medicine costs as little as 3 rand – 20 cents – a day. The rate of new HIV infections here has been cut in half; almost all babies here are being born HIV free; and 3.5 million people here are now on treatment and living full and productive lives. That is some serious progress, and it's because young, new voices demanded that people everywhere have access to lifesaving treatments, not just those in living in rich countries. If we want HIV programs to work for young people, we can't tell them what to do or think, we need to nurture their voices. We need to listen to them and we need them to tell us what skills and services will help create the AIDS-free generation we all dream of."
During their time in Durban, Sir Elton and EJAF Chairman David Furnish visited LGBTpeople, outreach workers, and staff at the Gateway clinic in Umlazi township alongside the South African health minister, Aaron Motsoaledi. Sir Elton and the Minister discussed the issue of providing pre-exposure prophylaxis medication or 'PrEP' toLGBT persons to protect them from acquiring HIV. The South African government has already approved the use of PrEP for sex workers – another high risk group for HIV.
The Gateway Clinic is one of over 100 clinics in South Africa whose staff have been trained to support LGBT clients under a grant from the Foundation to the NGO Anova. Over 1 million HIV tests will be given to LGBT clients during the course of the programme.
Sir Elton and David also visited HIV-positive adolescents at KwaZulu-Natal Children's Hospital where he emphasized the importance of helping young people overcome their disease and stigma by expanding their access to treatment and care.
Since 2013, EJAF has provided over $14.4 million in support for LGBT communities in Africa, Asia and Europe, and has invested $3.4 million to support its youth-based campaign "Young Survivors" in Harare (Zimbabwe), Kampala (Uganda), Kisumu (Kenya), Lusaka (Zambia) and Beira (Mozambique).
Jul 27, 2016 11:00 am
EMMY-winning television host and radio star Steve Harvey hosted an unparalleled night of entertainment and inspiration at the 2016 State Farm Neighborhood Awards show on July 23rd in Las Vegas, at the Mandalay Bay Resort and Casino.
Featuring superstar performances from Maxwell, The O'Jays, and Erykah Badu, which had the sold-out crowd cheering and dancing, the 2016 State Farm Neighborhood Awards was a don't-miss night filled with side-splitting laughs, inspiring speeches of celebration, singing, an impromptu dance party, and more. The three-day sold-out 2016 State Farm Neighborhood Awards Weekend took place in Las Vegas July 22nd-24th.EMMY-winning television/film/radio producer Rushion McDonald produced the entire weekend for the 14th year, with Las Vegas attendees clamoring for the event to return to Las Vegas next year.
Gathering together in celebration of a positive community purpose, the 2016 State Farm Neighborhood Awards show included appearances from Toni Braxton, Wendy Raquel Robinson, Sheryl Underwood, Terrence J, Bern Nadette Stanis, Lavell Crawford, Yolanda Adams, Lalah Hathaway, Earthquake, Sommore, Benjamin Crump, Ed Gordon, Shirley Strawberry, Nephew Tommy, Carla Ferrell, Junior, and State Farm's Duane Farrington.
Driven by public nominations, with repeat and first-time winners unveiled, the show also included special painting presentations and check presentations from Cracker Barrel to the Best School Teacher winner and State Farm to the Good Neighbor Award winner in support of their community efforts.
The 2016 State Farm Neighborhood Awards Weekend was held at the Mandalay Bay Resort and Casino, where the events included the three-day State Farm Color Full Lives Art Gallery experience, the State Farm Sing Your Way Contest and Freedom Friday Concert with headlining performances from Charlie Wilson and Keith Sweat, the Freedom Friday Party featuring Doug E. Fresh, the Neighborhood Awards VIP After-Party, and Jill Scott headlining the Neighborhood Awards Beach Party.
Steve Harvey and Rushion McDonald created the one-of-a-kind State Farm Neighborhood Awards (formerly the Hoodie Awards) and State Farm Neighborhood Awards Weekend to recognize and celebrate men and women from all over the United States who uplift their neighborhoods through their contributions and excellence as entrepreneurs, religious and community leaders, educators and more. The 2016 State Farm Neighborhood Awards Weekend included support by State Farm, Tracfone, Masterbuilt, Cracker Barrel, McDonald's, Crème of Nature, DHerbs, and Wells Fargo.
For information, to catch a replay of the live backstage stream, and more from the 2016 State Farm Neighborhood Awards Weekend, please visitwww.NeighborhoodAwards.com.
Jul 27, 2016 09:00 am
The Ad Council, the largest producer of public service advertisements (PSAs) in the U.S., announced today thatJames Corden will host its 63rd Annual Pubic Service Award Dinner at the Waldorf Astoria Hotel in New York City on November 16, 2016.
Attended by more than 1,400 prominent executives from the media, advertising, and corporate communities, the Annual Dinner recognizes the industries and individuals who support the Ad Council and its public service campaigns. This year's event will honor Shantanu Narayen, CEO of Adobe Systems, for his philanthropic work and public service contributions through the Adobe Foundation. It will be chaired by Margo Georgiadis, President of Google, Inc. and Chair of the Ad Council's Board of Directors.
Since James Corden took over as host of THE LATE LATE SHOW on March 23, 2015, the show has earned four Emmy Award nominations, set YouTube records and achieved its highest ratings, with any host, since the show's inception in 1995. Corden is a Tony Award-winning Broadway performer and starred opposite Meryl Streep, Johnny Depp and Emily Blunt in the Golden Globe nominated feature film "Into the Woods." He recently hosted THE 70th ANNUAL TONY AWARDS, which had its highest viewership in 15 years. Over the course of his career, Corden has been awarded the Writers' Guild of Great Britain Award for Comedy Writer of the Year, the South Bank Show Award for Comedy, the TRIC Award for Best Comedy and the National Television Award for Best Comedy.
"James Corden is a show-stopping performer, and we could not be more thrilled to bring his remarkable charisma and talent to this year's Annual Public Service Award Dinner," said Lisa Sherman, President & CEO, Ad Council. "With James' warmth and wit at the helm, we're sure to have an incredible night celebrating social good."
Previous hosts of the Ad Council dinner include Stephen Colbert, Ellen DeGeneres,Tina Fey, Jimmy Fallon, Conan O'Brien and Seth Meyers. Rachel Platten gave a special surprise performance at last year's dinner, performing her hit singles "Fight Song" and "Stand By You."
The Ad Council has held the Annual Dinner, honoring corporate leaders for their contributions to public service, since 1953. The Public Service Award Dinner is the organization's largest fundraising event. Last year's benefit raised a record-breaking $4.1 million to support the Ad Council's programs.
Find out more about the event here.
Jul 27, 2016 07:30 am
Manchester United and UNICEF have joined forces during the club's pre-season tour to champion the rights of underprivileged young people through a series of cultural activities.
United legends Bryan Robson and Ji-sung Park, plus players Michael Carrick and Paddy McNair, also took part in a Q&A session, which was broadcast live on Chinese social media platform, Sina Weibo.
Taking time out from the club's pre-season tour of China, Robson, Park and the first-teamers spent time with six boys and girls from rural Gansu and Henan provinces, and encouraged them to talk about what matters in their lives.
The young people are benefiting from a life skills education programme supported by Unicef in collaboration with the China Association for Science and Technology (CAST).
During the one hour interaction, the United players took part in the traditional Chinese game of shuttlecock kicking, before the teenagers shared stories of their experiences with the programme, for example overcoming problems at school and in their personal lives. The players gave advice on how to cope with setbacks and pressure, as well as how to be a good team player and lead a healthy lifestyle.
"The players and I were honoured to be here today and to be a part of this incredible partnership. I've witnessed first-hand the great work that Unicef does to protect vulnerable children, and am proud that the club is so supportive," said former United and England captain Bryan Robson. "Adolescence is a crucial stage of life. It's great to hear these young people share their stories and to give them advice on how they can cope with some of the challenges they might face."
The players hope that their influence across the huge Manchester United fan base in China will help champion the rights of marginalised adolescents, and encourage young people to be the drivers of change.
Adolescence is often a challenging time for young people; an exciting but often uncertain transition from dependency to independence, sometimes leading to confusion, pressure and even depression.
"Adolescence is a valuable period of childhood in its own right, but it is also a critical period of transition and opportunity for improving life chances," said Rana Flowers, Unicef Representative to China. "By providing positive and supportive opportunities that enrich the developmental environment during adolescence, it is possible to overcome some of the consequences of early childhood harm and build resilience to mitigate future harm. With their passion, resilience and commitment, players from Manchester United can be positive role models for young people, inspiring them to strive for success."
The programme opened another door in my life," said Zhang Bin, a 16-year-old boy from Gansu who migrated to work in the provincial capital after dropping out of school. "I took part in the training programme two years ago and it gave me the first-ever chance to live in a city, learn computer skills, access the Internet and visit a museum."
The United for Unicef partnership is now in its 17th year and has raised over £4m, helping Unicef to change the lives of millions of vulnerable children worldwide. It is the longest running partnership of its kind between a sporting organisation and a global children's organisation.