EXCLUSIVE: ONE YEAR LATER, PULSE NIGHTCLUB SHOOTER'S ALLEGED GAY LOVER REVEALS HIS IDENTITY TO SHARE REVELATIONS ABOUT POSSIBLE MOTIVE
— ID'S THE REAL STORY WITH MARIA ELENA SALINAS Revisits the Tragedy in All-New Episode "PULSE NIGHTCLUB: THE HIDDEN TRUTHS" Premiering Monday, June 5 at 10/9c –
One week before the anniversary of the Pulse Nightclub tragedy, REAL STORY host – and Univision News anchor – Maria Elena Salinas looks back at this case through emotional one-on-one interviews with three friends who survived by taking shelter in a bathroom.
Plus, for the first time ever revealing his identity to a national audience, Omar Mateen's alleged lover Luis Leal sits down with Maria Elena for an exclusive interview to reveal what he believes is the real story of Mateen's motive. Luis claims to have known Mateen better than Mateen's own family did.
Photos
Credit: Investigation Discovery
Downloadable Clip: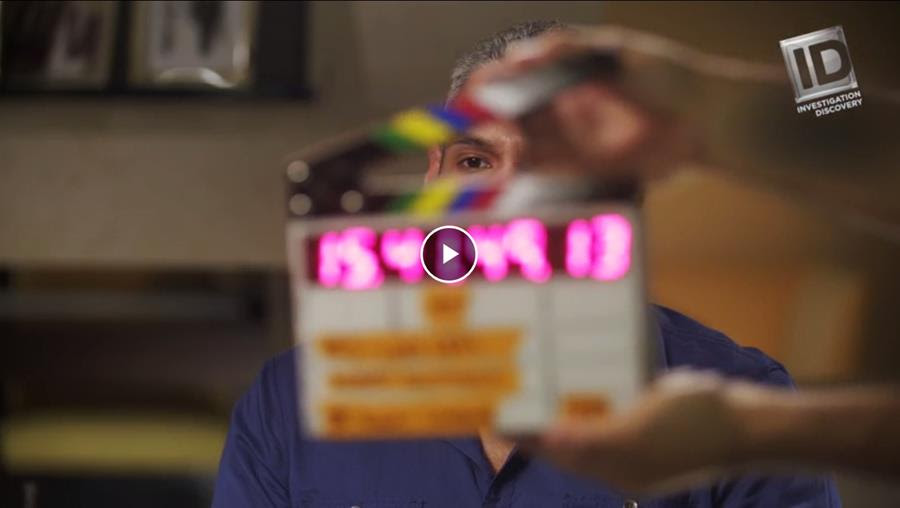 On June 12, 2016, nearly two hundred Orlando residents were partying late into the night at the Pulse Nightclub, a safe haven for the LGBTQ community. But at 2:02am, just after last call, 29-year-old Omar Mateen opened fire, killing 49 people and injuring more than 50 others in the deadliest mass shooting in U.S. history.
Officers arrive on the scene and witness a haunting crime scene before taking down the gunman.
T
HE REAL STORY features interviews with:
Survivors Angel Santiago, Jeff Rodriguez, and Valatou "V" Tassopoulos
Omar Mateen's alleged lover Luis Leal
Rep. Carlos Smith of the Florida House of Representatives, District 49
Orlando PD SWAT's Det. Robert Woodyard and Officer Benjamin Chisari
imam of the Islamic Center of Fort Pierce – where Mateen's family worshiped – Syed Shafeeq Rahman
Mateen's former coworker, Daniel Gilroy
The Council on American-Islamic Relations' Rasha Mubarak, Orlando Regional Coordinator
In Investigation Discovery's new original newsmagazine THE REAL STORY, Univision News anchor Maria Elena Salinas reexamines headline-making crimes and offers fresh perspective, new evidence and updates to the cases. By pushing aside the sensational details that surround a major case, she focuses on elements of the story that were never covered by the media.
One of the most respected and recognized journalists in the United States, Maria Elena Salinas has co-anchored the Univision Network's national newscast, Noticiero Univision, uninterruptedly since 1987, and also co-hosts Univision's weekly primetime newsmagazine Aquí y Ahora. She's a household name for 57 million Hispanics living in the U.S., and millions more in 18 countries where her work is seen.
Her interviews with global figures, including every U.S. president since Jimmy Carter, as well as Latin American heads of state, rebel leaders, and influential newsmakers have earned her unparalleled respect and trust, while her commitment to the Hispanic community prompted the New York Times to call her "The Voice of Hispanic America."