Friday, August 3, 2018
Live from the 2018 Summer Television Critics Association Press Tour
ON THIS DAY
Female sportscaster Gayle Gardner became the first woman to present televised play-by-play for a Major League baseball game in 1993. The game was between the Colorado Rockies and the Cincinnati Reds, and it was broadcast on KWGN-TV in Denver…Celebrity Birthdays: Singer Tony Bennett is 92; Martin Sheen ("The West Wing") is 78; Martha Stewart is 77; former child star Jay North ("Dennis the Menace") is 67; "Lost" star Evangeline Lilly is 39.

-Did You Know?:
Tony Bennett, to-date, has won 18 Grammy Awards including a Grammy Lifetime Achievement Award.
RATINGS BOX                                                                    
Thursday 8/02/18
Household Rating/Share
NBC: 4.8/ 9, CBS: 3.1/ 6, Fox: 2.5/ 4, ABC: 1.9/ 4, CW: 0.5/ 1
Note: The year-ago comparisons were not available.
For the breakdown by network and half-hour for Thursday, August 2, click here
Live+Same Day Data
-Monday 7/30/18: Click here
-Tuesday 7/31/18: Click here
-Wednesday 8/01/18: Click here
Source: Nielsen Media Research
NEW PROGRAM ANNOUNCEMENTS
Fox Announces Three Additional New Series for 2018-19
Fox has announced three new series for midseason in 2018-19: Competition "The Masked Singer" and "Mental Samurai" and game show "Spin the Wheel." Based on an international hit, "The Masked Singer," debuting in January 2019, features celebrities facing off against one another with one major twist: each singer is shrouded from head to toe in an elaborate costume, complete with full face mask to conceal his or her identity. Ken Jeong, Jenny McCarthy, Nicole Scherzinger and Robin Thicke serve on the panel and play detective, alongside host Nick Cannon.   
"Mental Samurai," hosted and produced by Rob Lowe, the show is the first-ever obstacle course…for the mind. The logline: Each episode of "Mental Samurai" is an epic television event, as contestants battle the boundaries of their minds to answer questions accurately with speed and precision. Not only does the course test their acumen in categories of knowledge, memory, numbers and sequencing, but players will also have to contend with being transported around the set at high speeds in a specially designed capsule that is capable of rotating 360 degrees."
"Spin the Wheel," meanwhile, is described as a high-stakes game show offering a chance to win over $20 million per episode. Executive produced by Justin Timberlake, and hosted by comedian and actor Dax Shepard ("Hit and Run"), the show offers opportunities to win fortunes each episode withj the spin of a massive, unpredictable wheel.
TLC Orders Docuseries "Little Life on the Prairie"
TLC has announced a new country-themed docuseries called "Little Life on the Prairie," featuring the Webnar family, Lauren, Nate and their four-year-old daughter Juniper, who were all born with achondroplasia dwarfism.  In search of a simpler life that's more conducive to raising and expanding their family, the Webnars decide to move from the bustle of big-city living in California to a farm in the countryside of Arizona.
The six-episode "Little Life on the Prairie" premieres on Monday, August 20 at 10 p.m. ET.
Viceland Greenlights Docuseries "American Junkie"
Viceland has ordered a new docuseries called "American Junkie," which is inspired by and spun off from the independent feature documentary "American Relapse," directed by Pat McGee and Adam Linkenhelt, "American Junkie" follows two recovering addicts, Allie and Frank, who devote their lives to helping fellow addicts in their life-and-death struggle for recovery, rescuing them from the streets and helping them avoid the countless corrupt rehab facilities and sober houses where greed trumps treatment and Millennial addicts have become cash commodities.
TV UPDATES
NBC Orders Two-Part "Timeless" Season-Ender
NBC, which apparently understands the value of satisfying its audience (even a small one in this case), has ordered a two-part series-finale of time travel drama "Timeless" from Sony Pictures Television." Beating cancellation once before, this will officially close the door on the cult fan favorite, whose Time Team travels the world — and time —  to tell the stories of the unsung and underrepresented people of history.
Audiences can expect the "Timeless" they know and have fought to keep alive, according to executive producers Shawn Ryan and Eric Kripke, and a final emotional story to satisfy the show's legion of fans — the so-called #ClockBlockers.
The studio already had tried shopping "Timeless" to other potential buyers ahead of the series' official cancellation by NBC. This two-part series ender is expected around the holidays.
Diversity Matters Thanks to the Legendary Rita Moreno: Click here
Life for "The Conners" Lives On – Click here
MARK YOUR CALENDARS
A+E will debut six-part docuseries "Raising Tourette's" on Wednesday, August 15 at 10 p.m. ET  following the season four premiere of docuseries "Born This Way." This new series follows five families with children ranging in ages from 11 to 17. Like all adolescents, each child has aspirations, friends, rivals and homework, but they also all have Tourette Syndrome. While growing up is often challenging and unpredictable, these kids are resilient and thriving despite navigating an often-misunderstood disorder. From new schools and first dates to driving lessons and family vacations, the series showcases the often turbulent ups and downs these unique families face.
Season six of "Married to Medicine" will return on Bravo on Sunday, Sept. 2 at 8 p.m. ET. The scoop: Since last season Quad has moved…into the guest bedroom, and things are progressively tense between her and Dr. G. Quad is also laser focused on her career as a successful talk show host, and feels like there is a wedge between the friendships she once knew with the ladies. Contessa has finally found the balance she was seeking when it comes to raising her kids, but she is also focused on her health and takes careful measures to prevent breast cancer after a family member gets a critical diagnosis. Mariah Huq is back and living her best life.  On the home front, Mariah is navigating being a mother to a teenage daughter and taking special care of her marriage with Aydin, but when an unexpected health scare shakes up the family, the couple gets even closer than ever.
"Flipping Out" will return for its 11th season on Bravo on Tuesday, Sept. 11 at 10 p.m. ET. The logline: As a new-ish father, America's favorite house-flipper Jeff Lewis finds himself in uncharted territory and needing to refocus his energies. Now that his family takes priority, his goals are to take on fewer clients and flip properties more efficiently. With the employee revolving door constantly in flux, however, restructuring is easier said than done. As pressures rise and tempers flare, Jeff leans on his partner Gage Edward and executive assistant Jenni Pulos to help him keep it all together.
Netflix will launch new documentary "Quincy," focused on legendary musician and producer Quincy Jones, on Friday, Sept. 21. Directed by Jones's daughter Rashida Jones ("Angie Tribeca") and Alan Hicks ("Keep On Keepin' On"), "Quincy" is described as an intimate look into the life of icon Quincy Jones. The logline: The film seamlessly threads personal vérité moments with private archival footage to reveal a legendary life like no other. A unique force in music and popular culture for 70 years, Jones has transcended racial and cultural boundaries; his story is inextricably woven into the fabric of America. Beyond his own acclaim as a trumpeter, producer, conductor, composer and arranger, Jones's inimitable gift to discover the biggest talents of the past half of the century is unprecedented.
INSTANT REPLAYS
Stunning Moments from an Electric Eviction Night on "Big Brother 20"
Spoiler Alert: If you'd like to watch the Thursday, August 2, 2018 episode and not know what happened on Eviction Night, please stop reading now.
In a "Big Brother" season already filled with blindsides, the fifth eviction night of "Big Brother 20" on August 2 chalked up another one, much to the surprise of then-Head of Household Bayleigh and her allies.
Brett offered another striking eviction speech this season prior to the vote. This time, he exposed Bayleigh's secret power to change a future HOH's nominations and making the fabricated claim that Rachel was the lead member of an all-girls alliance.
By a vote of 5-4, Rachel was evicted and stormed out of the house, leaving baffled and stunned.
Rachel was then introduced to the ruthless side of her former ally Angela who had stated in her farewell message to Rachel, "First, you talked yourself onto the block. You lied to my face and your stories made no sense. Our Final 2 deal is about as irrelevant as you were Week 2. I'm sorry Rachel but you're going home."
Minutes later, Angela would become the new Head of Household, beating Rockstar in a tiebreaker question. For a look at all of this, click here
ON THE AIR 

TONIGHT


"Quantico" concludes on ABC…"TKO: Total Knockout" on CBS moves to

Friday

 at 

8 p.m. ET

 into "Whistleblower"…Season premieres: "Dinotrux Supercharged" on Netflix; "David Tutera's Celebrations" on WE; "Mad Dog Made" on Discovery..For the programming options on Friday, August 2, click here
TRIVIA CHALLENGE    
Life After Cancellation

Which one of the following scripted dramas did not start on one broadcast network and end on another broadcast net?

a) "Baywatch"
b) "In the Heat of the Night"
c) "JAG" 
d) "Matlock"
e) "Wonder Years"
f) they all did
The answer to Tuesday's question…
Which one of the following scripted crime solvers did not make it past the full decade mark?
a) "CSI:Miami"
b) "CSI: NY"
c) "Hawaii Five-O" (the original)
d) "Law & Order: Criminal Intent"
e) "NYPD Blue"
f) they all did
Is: b) "CSI: NY," which aired on nine seasons on CBS (from 2004 to 2013). As for the others…
-"CSI: Miami" (CBS): 2002-12
-"Hawaii Five-O" (CBS): 1968 to 1980
-"Law & Order: Criminal Intent" (NBC): 2002-12
-"NYPD Blue" (ABC): 1993-2005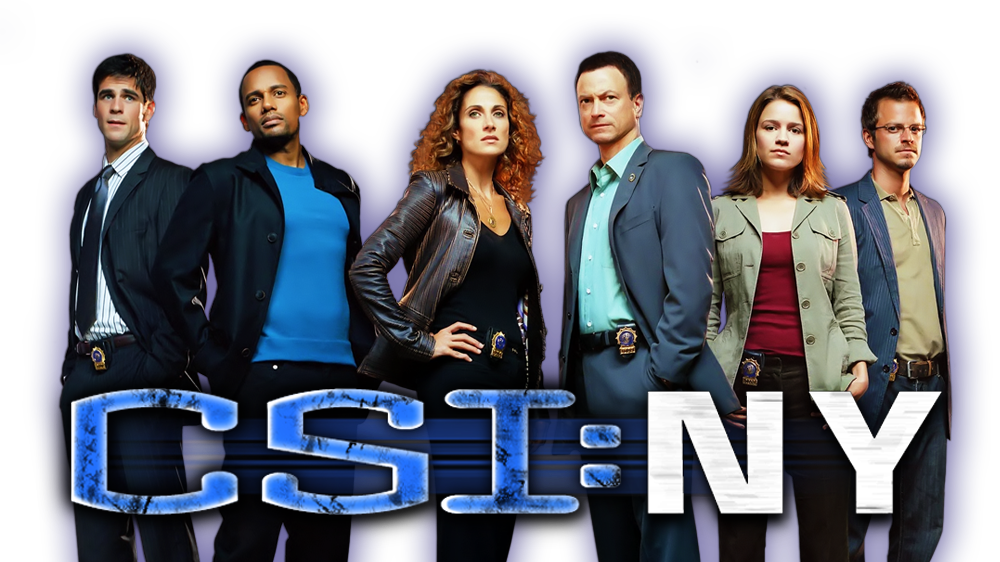 Trivia All-Stars
Gerry Bixenspan, Larry Collins, Bob Ingersoll, Mary Kinoshita, Synda Kollman, Jody McIntyre, Aaron Paquette, Gordon Purcell, Michelle Stanton, Joe Swaney