By Susan Hornik
Los Angeles, CA (The Hollywood Times) 3/16/23 – One of the many fun aspects of the Oscars are the free gift bags that top nominees and presenters are given by celebrity swag suites. The assorted contents of the bags are provided by various brands, who see gifting as an upscale marketing opportunity.
One of the leading providers of these is niche marketing company Distinctive Assets–for the past 21 years, it has given its "Everyone Wins" goodie bags to the nominees in the acting, supporting acting, and directing categories, plus award presenters.
"While this gift bag does, as always, have an impressive value, that is neither our focus nor goal. This is a straightforward win/win," said Lash Fary, Distinctive Assets' founder. "These nominees are in a unique position to help participating brands immeasurably by simply wearing, using and talking about these products. Marketing and advertising can and must co-exist with the ever-present reporting of bad news globally. This isn't frivolity; it is basic economics."
Fary continued: "We are excited and proud to once again be creating what is known worldwide as the ultimate swag bag. While our gifts may be famous for being fun, fabulous, useful and unique, they also serve a grander purpose. Most of the brands we include are from a diverse and inclusive array of small businesses who meaningfully benefit from the global exposure that being associated with Hollywood's Biggest Night affords them. This is celebrity marketing with a mission."
The 2023 nominee luxury gift bag featured Miage, skincare products, ēcōMD clean conscious Vegan Retinol, Havaianas colorful "beach getaway" flip flops + luggage combo, a curated gift set of hand-harvested gourmet dates from Bateel, Faro Punta Imperatore Lighthouse Italian island vacation hideaway and a Canadian escape at The Lifestyle 10-acre estate.
Lucky nominees also received All Better Co. plant-powered first aid, Antigua Cruz Añejo Cristalino Tequila 100% Pure Agave, Ariadne Athens Skin Wellness bath ritual sets, Art Lipo body sculpting, Bauman Medical hair restoration services and hair wellness products, Beli vitality and fertility supplements, Benigna Parfums Royal Essence Collection, blanc par rouGe gourmet maple collection, Blush Silks beauty pillowcases, Bored Rebel graphic undershirts, C60 Sexy edible massage oil by C60 Purple Power, CLIF Thins healthy snacks, sustainably-harvested Comvita UMF 10+ Manuka Honey, a deck of Daily Energy Cards, DAX Hair Care grooming products, facial rejuvenation procedures from Dr. Konstantin Vasyukevich, Effecti-cal enhanced calcium supplements, EpicLight Beauty Never Settle Radiant Cheek + Lip Blush, evolvetogether high-performing daily essentials, wine and music for every occasion from Frontera Wines, Ginza Nishikawa shokupan – the artisanal Japanese milk bread sensation, Good Girl Chocolate, Harmless Harvest Organic Coconut Water, Jambys "performance inactivewear," Jo Bowlby's A Book for Life + shaman reading, Kind Reason Co. eco-friendly hand-poured candles, KnowingLabs performance testing panels, Maison Construction complimentary project management, m cacao expressio – the first-ever chocolate box with a personalized video embedded inside, NaturGeeks functional wellness immunity boost, Opopop flavor wrapped microwave popcorn kernels, Oxygenetix foundation + microneedling medi spa services, PETA "Stop Monkey Imports to Labs" travel pillow, Pieces of Australia land plots supporting Australian conservation efforts, handcrafted dark Belgian chocolate covered Posh Pretzels, Proflexa topical pain relief cream, Rareté Studios customized gemstone Belonging Bracelet, ReFa HEART Brush + ReFa FINE BUBBLE S beauty showerhead, Reflect mental health orb, Serucell groundbreaking cellular protein Recovery Serum, Shinery Radiance Wash all-in-one hand soap + jewelry cleaner, S.Pellegrino Sparkling Natural Mineral Water, Sumner Street Shea handmade vegan body butters, Sweetums flavored intimate wipes, The Beauty Tea Company limited edition all-natural tea collection, ethically-sourced small batch chai concentrate from THE CHAI BOX, THE FOOTCLOUD invisible adhesive shoe cushions, The Human Being Journal created by Mahara Mindfulness, apparel from The Millions-Billions-Trillions Brand, The Photo Shoot Kit by The Rescue Kit Company, Third Element Water lithiated hyper-supplement, Tranquini adaptogen-infused sparkling beverages, Upminders LRU (Love, Respect, Unity) Medallion, the award-winning book Gods in Shackles from the Voice for Asian Elephants Society and Ysidro canned sake spritz.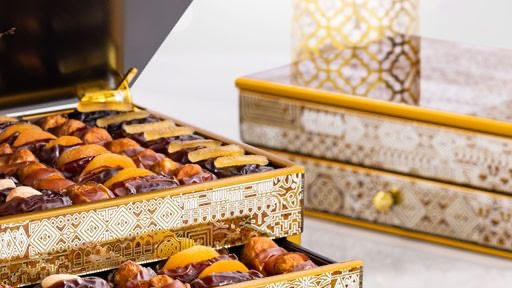 There were also in person celebrity gift lounges where thousands of dollars in gifts and luxury vacations also went to this year's Oscar nominees and past winners. Gavin Keilly, president of GBK Brand Bar, created a two-afternoon, invitation-only exclusive event at the Kimpton La Peer hotel.
"We were so thrilled to participate at GBK for Oscars," said Diana Muniz-Lebrun, who travelled from Canada to gift celebs Netvue products, a company that makes the world's first AI recognition smart bird feeder camera. "It was wonderful to meet Oscar nominees like Viola Davis–she was so excited to receive our Netvue Bird Feeder cam!"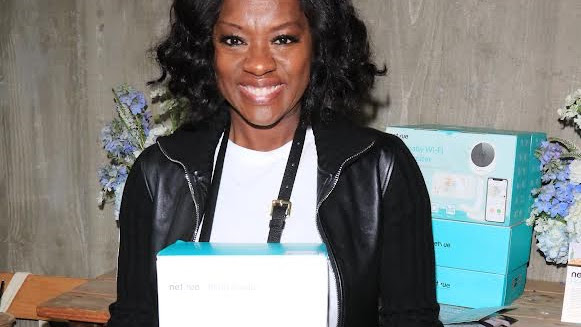 The guests were excited to receive gifts such as elevated entertainment and gaming lighting by GE Lighting, a Savant company, MY AVANA hair strand analysis kit, custom Higher Calling Bracelets, El Cristiano tequila and handcrafted gifts by The Artisan Group. Some of the other gifts offered to the celebrities in attendance included food & beverage items by Albanese World's Best Gummies, CORE® Foods, California Caviar Company, Don't Be Salty, Ike's Love & Sandwiches, Hibachi House LA, Lorenzi Estate Vineyards & Winery, Debate Wine, AXR Napa Valley, SOULTOX and Cardinal de Four Amagnac, 21 Rebellion and BADAZZ GLAZZ sunglasses By Joe Pesci, The Almighty Pineapple gold & agate pendants, Stephen Silver Fine Jewelry, and Rear Ended "Frame the Booty". Homegood & personal care gifts were a hit and included Schwank Grills, Remington® personal care items, RENPHO USA massage and care items, POWER XL air fryer, Emeril Lagasse's cookware set and Kahuna massage chair. Other highlights included Jeff Nishinaka Paper Sculptures, Kalmado aromasound therapy candles, Krame Bodywork sessions, V1CE personalized smart business cards and ADM Entertainment DJ/MC services, vacations by Lush Africa Safaris, Rosewood Baha Mar and Sailrock Resort.
Philanthropy is important to GBK Brand Bar aa each event they partner with a variety of charities to help raise awareness, create celebrity partnerships, and give back to the community. This year was no exception with the inclusion of Child help, Educating Young Minds, and Rastegar Family Foundation on-site. GBK was also able to raise over $60,000 for these causes.
Luxury Experience & Co and Indie Entertainment Media also presented a luxury gifting lounge honoring nominees and presenters during Oscars Weekend at the Valerie Beverly Hills located in the "Golden Triangle" in the heart of Beverly Hills, California. LE & Co gifted celebrities' stylish beauty, health, home, travel, and wellness items.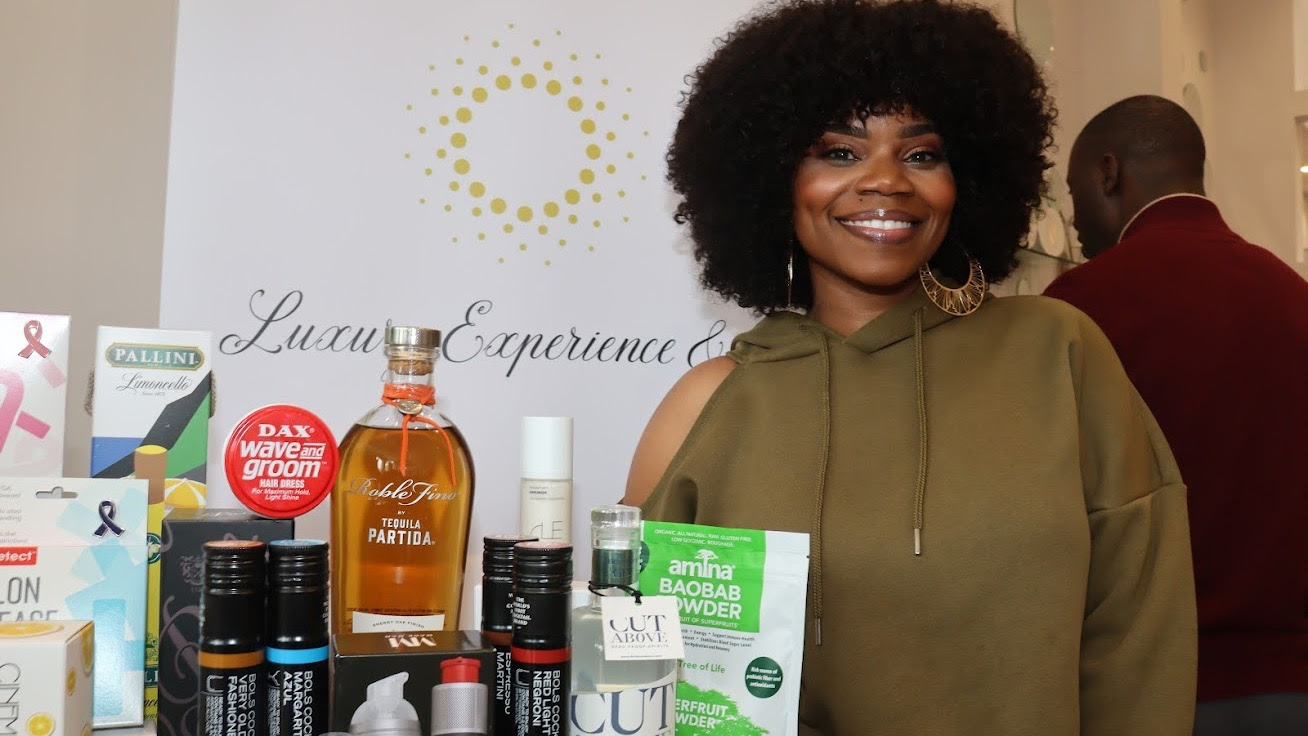 "It was so wonderful meeting all the celebrities and media," said Be You Beauty. "We thanked everyone so much for stopping by and supporting our holistic brand."
The LE & Co experience combined a customized celebrity experience that featured gifts from Estate X, Dax Haircare, MadeMan, Cut Above Gin, Aminia, Nu Esthetics Spa, Lucas & Bols, Pallini Limoncello, Tequila Partida, Biomerica, Styles by Ameyha, Be You Beauty, Valerie Beverly Hills, CLE Cosmetics, Cinema Secrets Pro Cosmetic, HIGH Beauty, EO Essential Oils, Passion Roses, WHIMZY TEES and Susie's Cakes.