Ever watch a film that just blows you away? That was my experience with the new historical drama, The Affair. The film was directed by Julius Sevcik (The Prominent Patient) with a screenplay by Simon Mawer (the author of The Glass House) and Andrew Shaw. The cast includes Hanna Alström (Kingsmen: The Secret Service), Carice van Houten (Game of Thrones), Claes Bang (The Girl in the Spider's Web, read our interview with him – HERE), Alexandra Borbély (Comrade Drakulich), and Martin Hofmann (The Zookeeper's Wife). It was produced by Rudolf Biermann and Josefina Borecka.
Synopsis for The Affair 
In 1930s Czechoslovakia, newlyweds Viktor and Liesel Landauer are filled with optimism and happiness in their new home. But all too soon, extramarital temptations bring out their darkest secrets and desires. As Liesel turns to her sensual friend Hana for the passion she lacks in her marriage, Nazi troops enter the country, threatening the Landauer's lives and the burning desire between the two women.
Films like The Affair aren't ones I typically chose to watch. They're beautiful but often sad and depressing and my heart can't take it. That being said, I'm so glad I had the opportunity to watch this incredible film and experience this phenomenal, heartbreakingly beautiful story. I haven't read the book that this film was based on, but I may have to now. The Affair has a lot to unpack but it's worth it. It's layered with love, drama, betrayal, tragedy, and most of all heartbreak. The viewer easily feels like they're a part of the story as they watch the character's lives spiral out of control and go through different stages in their life. Learning to cope and live a "new normal." Speaking of which, the characters are imperfectly perfect, and that ending was the chef's kiss.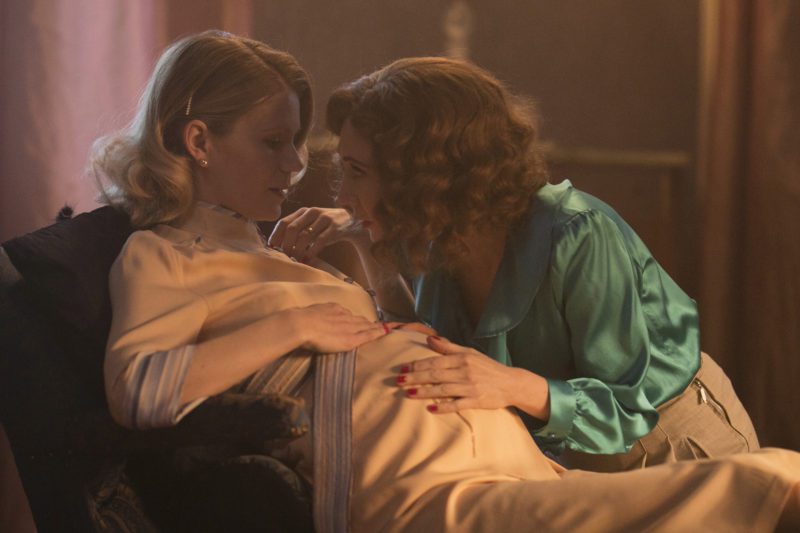 All of the performances were award-winningly brilliant from beginning to end. Hanna Alström and Carice van Houten delivered outstanding, emotionally powerful performances that blew me away. They have the most beautiful and loving on-screen chemistry. The relationship between them was raw and true, a special kind of love that even time couldn't change. Meanwhile, Claes Bang was equally brilliant and played his character flawlessly. In many ways, I feel like as a viewer you're supposed to hate him for some of his poor life decisions, but I couldn't. After all, he's only human and I think after what he goes through… he suffered enough. More than anyone should.
Throughout The Affair, I was constantly at the edge of my seat wondering what would happen next and would the Nazi's catch up to them. There are some truly hauntingly heartbreaking scenes, but all of them played an important part in the story. The ending makes it all worth it, though. It was everything and more than I could have asked for including the beautiful cinematography and close attention to detail.
Final Thoughts
If you want to step away from the average bloody slasher and watch a heartbreakingly beautiful masterpiece that will capture your heart and soul from beginning to end, The Affair is for you. This film is special and one you'll want to rewatch to make sure you didn't miss anything and fall in love with the story all over again. It is now available on VOD from Vertical Entertainment.