Sep 09, 2016 01:30 pm
The Human Rights Campaign (HRC), the nation's largest lesbian, gay, bisexual, transgender, and queer (LGBTQ) civil rights organization, announced the full lineup for the 20th annualHRC National Dinner set to take place this coming Saturday, September 10, 2016, in Washington, DC.
Grammy and Tony Award-winning artist Billy Porter and Grammy Award-winning artist Estelle will perform. Special guests include Samira Wiley, star of Orange is the New Black; Nyle DiMarco, winner of America's Next Top Model and Dancing With the Stars; author and transgender advocate Tina Madison White; comedian and LGBTQ equality advocate Dana Goldberg; and many others. As previously announced, Democratic Vice Presidential nominee Senator Tim Kaine will deliver the keynote address, and Congressman John Lewis (D-GA) will speak at the sold out event.
"Vice Presidential Nominee Tim Kaine has spent his entire career fighting for the equal rights of all Americans," said HRC President Chad Griffin. "As part of the most pro-equality presidential ticket in American history, Tim Kaine will help ensure another four years of unprecedented progress for LGBTQ equality in this country and around the world."
"Representative John Lewis is an American hero, and his lifelong work for the civil rights of all people has transformed our nation. In his nearly three decades on Capitol Hill, Representative Lewis has been one of the strongest and most outspoken champions of LGBTQ equality," Griffin continued. "With all the progress we have made under President Obama, Tim Kaine and John Lewis will remind all of us just how important it is that we fight to elect a President who will champion LGBTQ equality every single day she sits in the Oval Office. We are honored to welcome them both to our 20th annual National Dinner."
"We are honored to welcome an incredibly talented group of artists who have used their platforms to move equality forward and help change the lives of LGBTQ people for the better," added Griffin. "With performances by Billy Porter and Estelle, and the opportunity to hear from Samira Wiley, Nyle DiMarco, and many others, this year'sHRC National Dinner will no doubt be an inspirational evening as we continue our fight for full LGBTQ equality."
Billy Porter is a Tony and Grammy Award-winning singer, composer, actor, playwright and director. Among his numerous critically-acclaimed roles, Porter starred as "Lola" in the smash hit Broadway musical Kinky Boots, for which he won the 2013 Drama Desk and Tony Awards for Best Actor in a Musical. Porter told OUT Magazine, "There are many parallels between Lola and myself — mainly the idea of being an outsider and holding on to who you are. I think the joy and the pleasure of Kinky Boots is that it transcends sexuality, it transcends stereotypes, and it transcends fear, which I think motivates a lot of the bigotry and homophobia that exists in the world. It's nice to reach people at a human level."
Estelle has received widespread critical acclaim and numerous awards and accolades, including a Grammy Award for Best Rap/Sung Collaboration for "American Boy" with Kanye West, two Brit Award nominations, three MOBO Awards, and a World Music Award. She refuses to let barriers hold her back, and relates to the LGBTQ community through her own challenges and experiences she's faced. According to one interview, "She feels her own encounters with harsh judgment have provided a special understanding of similar experiences faced by the LGBT community…and anyone who has 'been told they can't.'"
Known for her starring roles in Orange is the New Black and You're the Worst, Samira Wiley attended theater and arts programs at Howard University in DC at a young age and went on to graduate from the prestigious Juilliard School. Wiley was awarded theHRC Visibility Award at the 2015 HRC North Carolina Gala. Speaking to the power of being publicly out and visible as an LGBTQ person, Wiley said, "Over the past few years since my own public image has increased tenfold, I have been overwhelmed to witness the profound ways that I am able to make a difference simply by living my life openly, and with love."
Nyle DiMarco is the first Deaf person to win America's Next Top Model Cycle 22 and Dancing With The Stars Season 22. As a founder of Nyle DiMarco Foundation and an honorary spokesman for Language Equality and Acquisition for Deaf Kids, DiMarco is passionate about language and literacy and advocacy within the Deaf Community. Last year, DiMarco came out publicly as sexually fluid to his followers on Twitter.
Author and activist Tina White built a career transforming businesses. A few years ago, she embarked on her most ambitious transformation project yet: herself. Her book, Between Shadow and Sun, describes her 50-year struggle to find her place in the world as a man, then her struggle to accept herself as a woman. Since coming out, Tina has become a vocal advocate for transgender people and their rights.
The 20th annual HRC National Dinner is expected to draw more than 3,600 guests. More information is available at www.hrcnationaldinner.org.
Sep 09, 2016 12:00 pm
A new video featuring star-football players from FC Barcelona and the Spanish National 5-a-side blind football team was released today to celebrate the importance of inclusive play for children and the beginning of the Paralympic Games in Rio de Janerio, Brazil.

The video features five FC Barcelona footballers playing blindfolded against Spain's 5-a-side Paralympic football team. It is a collaboration between UNICEF, the FC Barcelona Foundation and the International Paralympic Committee (IPC) to show the power of sports to level the playing field for everyone.
The video will be shown at sporting venues throughout the Paralympic games, which run until the 18th of September.
"The Paralympic Games prove that ability, not disability, defines what a person can accomplish and this video shows that there should be no limits on what a child can aspire to — in sport, in school or in life," said UNICEF Executive Director Anthony Lake. "UNICEF is proud to work alongside our beloved Barça to give so many more children the chance to play, to learn and to make the most of their abilities — and thus, their lives."
IPC President Sir Philip Craven said: "Thanks to this collaboration with UNICEF and the FC Barcelona Foundation, this video shows the skills and prowess of visually impaired footballers as they take on their idols. It is clear from the response of Messi, Busquets, Masip, Rakitic and Sergi Roberto that they find playing without sight very challenging. This highlights just how impressive football-5 players are, and the pin-point accuracy required to take a penalty kick without one of your most important senses.
"We hope it can show youngsters around the world that they too can do amazing things and that they have the same right to play as anyone else."
This week marks the 10th Anniversary of the UNICEF-FC Barcelona Foundation partnership. Over the last decade, the partnership has reached over a million boys and girls with access to education, sport and play for children who might otherwise be excluded. This work includes the "Open Doors" programme which operates in 15 cities across Brazil promoting inclusive education to girls and boys with disabilities.
"Here at the FC Barcelona Foundation, we aim to extract the full potential of sport as a tool for inclusion, and especially that of children with disabilities. The "Open Doors" project that we are running in Brazil in conjunction with UNICEF and the Rodrigo Mendes Institute has set new standards in this field. Here at the FCB Foundation we are committed to continuing our work on projects like this that help us to make our philosophy tangible and to construct a fairer and more inclusive society for the most at-risk groups," says First Vice-Chairman of the FC Barcelona Foundation Jordi Cardoner.
The five players from FC Barcelona featured in the video are: Sergio Busquets, Jordi Masip, Lionel Messi, Ivan Rakitic and Sergi Roberto. The Spanish National 5-a-side players are Pedro Gutierrez León, Jose Luis Giera Tejuelo, Javier Alvaro Ruiz, Francisco Javier Pérez Muñoz, Marcelo Rosado Carrasco and Sergio Cano Rodríguez.
Sep 09, 2016 10:30 am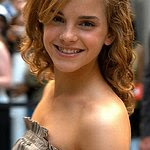 To mark the second anniversary of UN Women's HeForShe Initiative, IMPACT 10×10×10 Champions: His Excellency Sauli Niinistö, President of Finland; Bob Moritz, Chairman of PricewaterhouseCoopers International Limited; and Samuel L. Stanley Jr., President of Stony Brook University, will host an evening reception at the Museum of Modern Art, bringing together world leaders, change-makers, activists and celebrities at the forefront of the HeForShe movement.
Since September 2014, more than 1.3 million boys and men have so far joined HeForShe, a solidarity movement for gender equality.
The evening reception will be held the same day as the launch of the first HeForSheIMPACT 10×10×10 University Parity report, which is the first progress report since 10 global universities publicly announced bold commitments to achieve gender parity by 2020.
WHO:
His Excellency, Sauli Niinistö, President of Finland
His Excellency, Shinzo Abe, Prime Minister of Japan
His Excellency, Peter Mutharika, President of Malawi
Bob Moritz, Chairman, PricewaterhouseCoopers International Limited
Samuel L. Stanley Jr., President, Stony Brook University
Peter Thomson, President of the United Nations General Assembly
Phumzile Mlambo-Ngcuka, Under Secretary-General and Executive Director of UN Women
Emma Watson, British Actor and UN Women Global Goodwill Ambassador
Edgar Ramirez, Actor
Chirlane McCray, First Lady of New York City
Trevor Noah, Host of The Daily Show
WHERE:
Museum of Modern Art, New York, NY 10019, USA
WHEN:
Tuesday September 20th 2016 @ 7:00 p.m.
LIVESTREAM:
www.HeForShe.org/TurnsTwo
Sep 09, 2016 09:00 am
Celebrity Fight Night has announced that Academy Award winner Nicolas Cage will be honored with the "Andrea Bocelli Humanitarian Award" at the third annual "Celebrity Fight Night in Italy," taking place September 7-13.
The 7-day excursion will take philanthropic donors and special guests through Florence, Lajatico and Venice where they will be treated to the very best arts, entertainment and culture in the region. Funds raised benefit both the Andrea Bocelli Foundation and the Muhammad Ali Parkinson Center. Celebrity Fight Night, a star-studded annual charity event, has raised $123 million for many charities throughout its 22-year history, most significantly for the Muhammad Ali Parkinson Center at Barrow Neurological Institute in Phoenix, AZ.
More than 100 philanthropists will travel to Italy to participate in the "benefit trip" where Italian designer Stefano Ricci will help kick off the festivities in Florence on September 8. Stefano Ricci will guide guests through the Basilica di Santa Croce, also known as the Temple of the Italian Glories, where Italian greats such as Michelangelo and Galileo were laid to rest. After exploring the Cappella dei Pazzi, the evening will conclude in the Cloister of the Basilica with dinner and music, led by Andrea Bocelli.
The following afternoon, guests will depart Florence on a scenic drive through Tuscany to Lajatico, the birthplace of Andrea Bocelli, where Andrea and Veronica Bocelli will welcome everyone for an unforgettable night with guest of honor Nicolas Cage, who will receive the "Andrea Bocelli Humanitarian Award." The evening will include aperitifs at the magnificent Teatro del Silenzio, and a gourmet dinner at the country home of the Bocellis, with memorable entertainment by Grammy Award-winning artists, David Foster, Reba McEntire, Brooks & Dunn, Peter Cetera, Colbie Caillat and Bocelli himself. Additional guests expected to attend include Evander Holyfield, Melissa Peterman, and more. The next day, everyone will board a privately chartered train to Venice for an exciting day of exploration in one of the world's most romantic cities. Lunch will be served at the stunning Palazzo Pisani Moretta, situated on the Grand Canal. After lunch, guests will enjoy a gondola ride to St. Mark's Square for an aperitif on the Grand Canal, before returning to Florence.
The pinnacle of this seven day experience is the featured gala on September 11, where guests will walk the red carpet in the historical Salone dei Cinquecento at the Palazzo Vecchio. This massive Romanesque fortress-palace is one of the most impressive town halls in all of Tuscany; and it will again open exceptionally to host the gala. Andrea Bocelli, along with the extraordinary Maggio Musicale Fiorentino under the direction of the great Maestro Zubin Mehta, will headline the evening. Lonnie Ali will be honored onstage for her incredible philanthropic achievements, having been a part of Celebrity Fight Night along with her late husband, Muhammad Ali, for nearly two decades.
The event concludes with a special evening in the heart of Florence, starting at the Palazzo Spini Feroni, home to the Global Flagship Headquarters of Salvatore Ferragamo and the Museo Salvatore Ferragamo. The Ferragamo family themselves will welcome guests with a cocktail and a visit to the museum and the shop. From there, guests will be led to the nearby Palazzo Corsini for a night of dining and dancing.
The seven day experience is sponsored by Stefano Ricci, GVM La Civiltà del Marmo, Peak6 Best Marble, Ermanno Scervino, Falconeri, Fratelli Piccini Firenze, Mikimoto, Jeep, Fregoli Luxury Bags, Salotti del Gusto, Excellence Magazine, and Euro-Toques.
Sep 09, 2016 07:30 am
Animal Defenders International (ADI) applauds the announcement by the Scottish Government to imminently introduce legislation to ban the use of wild animals in circuses in Scotland.
First Minister Nicola Sturgeon outlined her plans in the Scottish Parliament this week, which include their intentions to introduce a Wild Animals in Circuses Bill.
The new Bill will:
• Ban the use (performance and exhibition) of such animals in travelling circuses on ethical grounds on the basis that this practice is morally objectionable to a large proportion of Scottish society
• Put in place enforcement provisions and sanctions for non-compliance with the ban
Jan Creamer, President of Animal Defenders International, said: "Circuses are no place for wild animals and the public in Scotland, England and Wales overwhelmingly support a ban on wild animal acts. We are delighted that the Scottish Government has decided to press ahead and end the suffering. We hope that Westminster will do the same."
The new Scottish Bill follows a public consultation two years ago "Should the use of wild animals in travelling circuses be banned in Scotland?" by the Scottish parliament in 2014. The results revealed a huge distaste for such acts amongst the public, with 98% of Scots backing a ban.
Scottish actress Annette Crosbie highlighted the terrible price paid by animals in circuses, describing the 'form of entertainment' as ''Victorian" and "endangers and degrades helpless animals."
Years of ADI investigations in the UK and around the world have exposed the inevitable suffering of animals made to perform and tour with circuses. Given the constant travel and their temporary nature, circuses cannot provide animals with adequate facilities to keep them physically or psychologically healthy. Welfare is always compromised.
32 countries around the world have introduced prohibitions on animals in circuses to date, with England and Wales promising to ban wild animal acts.
Please visit www.ad-international.org/donate to help ADI stop circus suffering.
Sep 09, 2016 07:00 am
Archbishop Desmond Tutu, Nobel Peace Prize Laureate, is patron of the Ubuntu Education Fund.
Tutu is an Honorary Chair for the Amandla AIDS Fund, part of Artists for a New South Africa.
Tutu is a on the Board of Advisors for the Batonga Foundation.
Charities & foundations supported
Desmond Tutu has supported the following charities:
Sep 09, 2016 06:00 am
The Motion Picture & Television Fund's mission is to protect and preserve the health and quality of life of those who devote so much of their lives to the industry.
Celebrity supporters
Motion Picture and Television Fund Foundation has 116 known supporters, includingGeorge Clooney, Angelina Jolie, and Brad Pitt
Areas of work