Sep 28, 2016 01:45 pm
Pencils of Promise (PoP) a global education non-profit, announced today that Grammy-nominated artist, Wiz Khalifa will be joining musical performers Nico & Vinz, as the 2016 PoP Gala headline performer on Wednesday October 26, 2016 at Cipriani Wall Street.
The philanthropic rapper will close the evening with a special performance in support of the millions of children around the globe who don't have access to quality education.
"Kids should be able to chase their dream. Pencils of Promise is allowing them to do that," said Khalifa.
Honorary Event Chair, Grace Raymond, and Creative Director, Luam Keflezgy, will be boldly leading the effort to transform the annual event and take supporters through a world imagined.
"There are 250 million kids around the world who can't read and write. The evening will portray a living world and an environmental utopia, in which all children have access to an education" said Grace Raymond of what guests can anticipate at the event.
The 2016 Gala will feature an awards portion, highlighting the generous partnership with luxury footwear brand Stuart Weitzman. The corporation has supported Pencils of Promise with their Shoes for Schools campaign, through which they funded the construction of three schools — one in Ghana, Guatemala and Laos. The night will also recognize the long-time dedication of the Womble Family/Collis Foundation.
2016 marks the sixth annual Pencils of Promise Gala to raise funds for children's education in developing countries. Previous honorees and performers have includedJustin Bieber, John Legend, Usher, Gary Vaynerchuk, Malala Yousafzai and Scooter Braun. The event will contribute to the organization's efforts of improving access to quality education.
Sep 28, 2016 12:30 pm
Torrey DeVitto may be known as the lifesaving pediatrician Natalie Manning on the hit NBC drama, 'Chicago Med,' but off-screen DeVitto devotes her time to saving animals lives.
In a new campaign for The Humane Society of the United States, DeVitto is urging everyone to join the global Be Cruelty-Free movement and help end animal testing for cosmetics — forever.
In an exclusive new video, the gorgeous DeVitto hugs her adorable rescue pup Beau tightly while modeling cruelty-free makeup looks, proclaiming, "Buy cruelty free, because there's no beauty in animal testing."
The HSUS and Humane Society International's #BeCrueltyFree campaign is a global effort to end animal testing for cosmetics and personal care products. Around the world, many thousands of animals such as rabbits,
guinea pigs and mice suffer needlessly to test products like lipstick and shampoo, even though producing cruelty-free beauty products is safe and simple.
In an interview with The HSUS, DeVitto states, "I make it a point to look up every single product I use to mak sure it hasn't been tested on animals. Everything in my home – what I wash my hair with, makeup, everything – it's all cruelty-free."
When asked what products she uses on a daily basis, DeVitto said, "I can't
live without Burt's Bees tinted lip balm, and I can't live without some
sort of mascara. Those are my go-to products. I really like Crazy
Rumors, yummy flavored lip balms and the Ultra Lengthening Mascara from 100% Pure."
"There is a plethora of brands that make the most beautiful makeup, equal to
that of the ones who use animal testing," DeVitto adds, "You don't have to feel like you're going to have to lose that product you love, because you will be able to find it elsewhere."
DeVitto joins a list of other celebrities urging consumers to #BeCrueltyFree
—including Ke$ha, Jenna Dewan Tatum, Paul McCartney, Ricky Gervais, and Kaley Cuoco.
Sep 28, 2016 11:15 am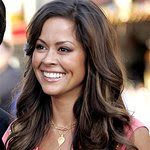 Operation Smile will host its annual Smile Gala on Friday, September 30th at the Beverly Wilshire Hotel in order to raise funds and awareness for children around the world suffering from cleft lip, cleft palate and other facial deformities.
Ifeng, a global leading new media company with an integrated platform consisting of internet media, website, mobile and video channels, is pleased to support Operation Smile as the title sponsor of the Los Angeles Smile Gala through their signature charity project, "Forever Happiness."
The event will celebrate the more than 240,000 free surgical procedures that Operation Smile has provided as one of the worlds' oldest and largest volunteer-based children's charities. In addition, Whitney Cummings will receive the Wallis Annenberg Public Service Award to recognize her dedication and energy in improving the lives of others and setting an example of exceptional leadership. This past April, Cummings volunteered on an Operation Smile medical mission in Hanoi, Vietnam.
The evening will be hosted by long time smile ambassador, Brooke Burke-Charvet, and will also honor The Nerd Machine Co-founders, Zachary Levi and David Coleman, with the Corporate Humanitarian Award. Since the company's inception in 2010, The Nerd Machine has been a strong supporter of Operation Smile through its annual event Nerd HQ, raising over $1 million in support.
Jordin Sparks and DJ Mix Master Mike of the Beastie Boys will provide Gala Entertainment, and Kevin Beggs, Mark Burnett, Roma Downey, Jennifer and Henry Salke, will co-chair.
Individual tickets for the Smile Gala will begin at $500 and table packages begin at $5,000. For ticket information, please call Grant Associates at (323) 904-4400. For more information, please visit www.operationsmile.org/lagala.
Sep 28, 2016 10:00 am
The Concert Across America to End Gun Violence featured 350 events across the country with more than 5,200 artists performing for a day of music on Sunday to honor victims of gun violence and to make gun violence prevention a voting issue in the November elections.
Hawaii, the state with the lowest gun death rate in the country, initiated the concert series with a special sunrise Hawaiian Aloha chant performed by the Prince Dance Theatre at the Kahilu Theatre at 12:01AM HST/6:01AM EST. Mobymade a surprise appearance at the Los Angeles concert while Joan Osborne joined the New York City performance.
Jackson Browne and Rosanne Cash joined Marc Cohn on stage for a special performance of "The Only Living Boy in New York," a song written by Paul Simon. Marc Cohn, a victim of gun violence himself, said of the Concert Across America to End Gun Violence musicians including Cash and Browne, "They stand tall and they stand up for what they believe in."
Following Hawaii, musical events took place over the course of the day at places of faith, historical theaters and other venues across the country.
"Together we have power. If we rise to the challenge to unite and support sensible gun violence prevention measures in our cities and our towns, then we have the power to save lives. Let's use our power for good," said Eddie Vedder during his performance.
The call to action on Sunday was to make gun violence prevention a voting issue in November, and to educate voters on the issue starting with Monday's first presidential debate. Leading up to and on the day of the Concert Across America, organizers called for answers from the candidates on their solutions to curbing gun violence. Even though the question was not formally asked, the candidates still provided starkly different attitudes about gun violence in America.
"We were thrilled that Hillary Clinton took the opportunity during the debate to reiterate her position on the gun violence epidemic in America. Specifically on the need to strengthen the background check system to keep guns out of the hands of violent felons, domestic abusers and the dangerously mentally ill," said John Rosenthal, founder Stop Handgun Violence and national co-chair of the Concert Across America.
The founder of the Million Mom March and concert co-chair Donna Dees said "It is remarkable how so many organizations were represented at events across the country. In the Beacon Theatre alone, there were representatives from Moms Demand Action, New Yorkers Against Gun Violence, the Brady Campaign, Stop Handgun Violence and Gays Against Guns, all in agreement that we must make gun violence prevention a voting issue in November."
The audience at the Beacon Theater was filled with activists who cheered at each reference to ending gun violence and people who have had loved ones ripped from their lives including Trennelle Gabay, the widow of Governor Cuomo's lawyer who was gunned down in 2015. The parents of Allison Parker, who was murdered on-air during a news report for CBS in Roanoke along with Adam Ward, were in the audience. Andy and Barbara Parker held a backstage meeting with Marc Cohn and shared with him how much his song "Walking in Memphis" helped them.
Jackson Browne invited John Rosenthal, founder of Stop Handgun Violence and National Concert Chair, Dees and concert coalition chair, Zoe Grover on stage during the Beacon performance to get a standing ovation for bringing so many diverse groups across America together. On stage, John Rosenthal reminded the audience of the power of music to mobilize movements and encouraged audience members to hold Congress accountable. Rosenthal also announced that the original estimate of 1000 participating artists was grossly underestimated as the 350 events nationwide reported over 5,200 performers.
The artists and communities that participated in the Concert Across America to End Gun Violence reflect the diversity of the movement.
"More than 300 enthusiastic people filled our audience" said Boca Raton organizer Elin Schusterman. "More than double the response of any previous event we have held since our committee against gun violence was formed over three years ago. We had everyone take out their phones and save congresses number in their phone before putting them away for the concert. Our audience left fired up and ready for action."
"We had 40 musicians including Jeffrey Gaines, plus 25 visual artists and dozens of advocates, vendors, speakers and so much more" Said Eric Miller organizer of the Ewing NJ event. "We had diversity, we had community and we had solidarity, it was incredible."
Elsewhere, middle schoolers in Gloucester, MA played to a packed venue at a teens only open mic and at San Quinton State Prison an inmate choir was led by a member of Rabbis Against Gun Violence to sing of choosing hope over hate.
"This weekend, places of worship across the country raised their voices in song to raise awareness about America's gun violence epidemic and to promote love, kindness and peace." Said Brian Birch, Deputy National Coordinator of Faiths United to Prevent Gun Violence.
"We're in awe of what these congregations accomplished. There was a performance from the University of Kentucky Black Voices choir at the Wesley United Methodist Church in Lexington, a multicultural choir performance by the World House Choir at First Presbyterian in Yellow Springs (Ohio), an interfaith event with 17 congregations gathering for an event they are calling 'Standing on the Side of Love' on the Capitol steps in Denver, and so many more. September 25th really was a day for standing on the side of love. Love can heal fear and policy change can save lives. We need both."
Others showed support with social media shout-outs, including Bette Midler, Snoop Dogg, Chelsea Handler, Sarah McLachlan, Valerie Jarrett, Bonnie Raitt and James Taylor.
Sep 28, 2016 08:45 am
Singer/songwriter Jackson Browne will perform, as part of his Solo Acoustic Fall Tour, a Benefit Concert for Malibu charity,Safety Harbor Kids.
Tickets for the October 4th concert at the Majestic Theater in Ventura, CA on sale now at www.safetyharborkids.org with a limited number of VIP Concert Packages available.
Safety Harbor Kids has a long standing music history with their first Annual Concert Fundraiser in 2007 held at the Malibu Inn featuring the dynamic guitar duo of Little Feat fame, Fred Tackett and Paul Barrere. Jackson was in the audience and became one of the first 20 members of Safety Harbor Kids – the Founding 20.
Since that historic night, Safety Harbor Kids formed its own band the "Safety Harbor Travellin' Band" led by band leader Edward Roth of California Transit Authority (withChicago founding member, Danny Seraphin). Over the years, The Travellin' Band, as it was called, hosted the likes of Fred and Paul, Albert Lee, Peter Asher, Andy Vargas of Santana, James Belushi, Kenny Aronoff, Tony Braunegal and other great musicians supporting the cause.
Safety Harbor Kids also cut their own holiday cd entitled "the Safety Harbor Holiday Collection"featuring Jackson Browne and Inara George, Billy Idol, members of Little Feat, Breakestra and Sheila E. doing an interesting jazzy version of Rudolf the Red Nosed Reindeer with Saul Marquez, Jock Ellis and Chuck Manning on horns. "It is the best Christmas cd since "A Motown Christmas" says Little Feat bassist Kenny Gradney, a longtime supporter of the charity. The Collection is available atsafetyharborkids.org.
Safety Harbor Kids is a nonprofit with the mission to enrich the lives of orphans, foster and homeless children through education in the areas of College, Career, Music and the Arts. Through its Enrichment Programs in academic tutoring, college planning, career development, internships and music and the arts, Safety Harbor Kids seeks to break the vicious cycle of homelessness, poverty and prison that have ensnared more than 80,000 children within Los Angeles County alone.
For more information about Safety Harbor Kids, visit www.safetyharborkids.org.
For more Jackson Browne tour details, visit www.jacksonbrowne.com.
Sep 28, 2016 07:30 am
Global Genes hosted the 5th annual RARE Tribute to Champions of Hope and Patient Advocacy Summit on September 22-24, at the Hyatt Regency Resort & Spa in Huntington Beach.
More than 800 patients, advocacy leaders, biotech, and pharmaceutical executives, healthcare philanthropists, and celebrities came together to support the fight against rare disease. The weekend of heartfelt awards, presentations and performances raised over $1.4 million for education, awareness, and grant programs for patients, patient advocates and their families, with a portion directly benefitting Global Genes' RAREPatient Impact Grant program.
Celebrity award presenters and guests in attendance included Ed O'Neill (Modern Family, Married with Children), Madison McLaughlin (Supernatural, Arrow), Luna Blaise (Fresh Off The Boat), Geoff Reeves (Transformers), and more. Rare disease patient advocate and radio talk show host, Scot "Froggy" Langley, played the master of ceremony for the evening.
As the evening began, CEO of Global Genes, Nicole Boice welcomed guests with a toast noting, "We are so honored tonight to be in a room filled with so much hope and courage." She then invited Derek Seymour, the young man who inspired Nicole to create Global Genes, to join her on stage to have the audience sing him a very special happy 18th birthday.
Tribute to Champions of Hope award recipient and Internet sensation, Audrey Nethery, delivered the first performance of the evening. Then American Idol season 5 winner, Taylor Hicks, took to the stage and showed off his iconic vocal and harmonica skills. Finalists from season 6 of NBC's The Voice came together for a special performance in remembrance of Global Genes advocate, the late Christina Grimmie. DJ Ravi Drums closed out the night with a powerful message of sharing peace, love, and kindness to all.
Four standout honors were presented during the night and included RARE Champions of Hope: Advocacy: Sam and Alex Kimura, Founders, Sharing America's Marrow (SAM); RARE Champions of Hope: Spirit: Audrey Nethery, Diamond-Blackfan Anemia Patient Advocate and Internet Sensation; RARE Champion of Hope and Henri Termeer Lifetime Achievement Award – Philip Reilly, M.D., J.D., Author; Champion of Hope: Teen Advocacy: Peter Dankelson, #ChooseKIND Advocate, Children's Craniofacial Association.
The 5th annual RARE Patient Advocacy Summit took place September 22-23, prior to the Tribute, and brought together rare disease patients, parents, advocates, clinicians, and key stakeholders for a series of best practices panels, policy driven discussions and recognitions.
Presenting sponsor: PRA Health Sciences
The events' sponsors include: Platinum Sponsors: Alexion Pharmaceuticals, Horizon Pharma, Genentech, Pfizer and Walgreens. Additional sponsorships provided by: Retrophin, Raptor, Genzyme, Amicus, Shire, Healthcare at Home, Novartis, Vertex, BioMarin, Mallinckrodt, Recordati Rare Disease, Inc, Biogen Idec, Teva Pharmaceuticals, Abeona Therapeutics, Chiasma Pharmaceuticals, Ambry Genetics, Akcea Therapeutics, Bluebird Bio, Janssen, Sigma Tau, Cambridge BioMarketing, Alnylam, Dohmen Life Sciences Services, BIO, Glaxo Smith Kline (GSK), Jazz Pharmaceuticals,IDIS, Marathon Pharmaceutical, Third Rock Ventures, Voyager Therapeutics, RegenxBio, Illumina and Ultragenyx.
Sep 28, 2016 07:00 am
Prior to co-founding Not On Our Watch with Ocean's Thirteen cast members, Don Cheadle co-authored a book of the same name with human rights activist John Prendergast, offering background information about the Darfur crisis and how the public can help.
Charities & foundations supported
Don Cheadle has supported the following charities:
Read more about Don Cheadle's charity work and events.
Sep 28, 2016 06:00 am
Starlight Children's Foundation is a leading global charity that partners with experts to improve the life and health of kids and families around the world. Starlight funds critical needs expressed by more than 600 hospitals, specialty clinics and camps, respite houses and hospices in the United States and Puerto Rico that collectively support more than 27 million pediatric visits every year. Starlight supports kids and families in 11 countries and territories in a growing global network. Learn more atwww.starlight.org, and follow Starlight on Facebook at /StarlightChildrensFoundation and on Twitter @StarlightOnline.
Celebrity supporters
Starlight Children's Foundation has 53 known supporters, including Ricky Gervais,Hugh Jackman, and Paris Hilton
Areas of work
Read more about Starlight Children's Foundation's work and celebrity supporters.