Sep 26, 2016 01:30 pm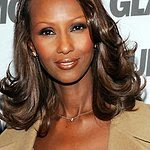 Save the Children, the leading organization investing in childhood, has announced that the 4th Annual Save the Children Illumination Gala will honor supermodel and activistIman; gamer, philanthropist and activist Bachir Boumaaza aka "Athene;" writer and Red Nose Day co-founder Richard Curtis; and the organization's philanthropic corporate partner Toys"R"Us.
The event will be hosted by Save the Children Artist Ambassador and Trustee Jennifer Garner, and will take place on Tuesday, Oct. 25, 2016, at The Plaza hotel in New York City.
Now in its fourth year, the Illumination Gala will benefit Save the Children's efforts to give more children a stronger start in life by helping end preventable maternal, newborn and child deaths and by supporting early childhood education. In recognition of the occasion, Save the Children will celebrate each of the honorees for their achievements in giving children a brighter future:
• The Voice Award for Iman, Supermodel, Activist and Founder of IMAN Cosmetics, who is being recognized for her enduring commitment to sharing the stories of the world's most deprived children. While serving as Save the Children Artist Ambassador, Iman was tireless in her efforts to raise awareness for the 2011 food crisis in East Africa. By participating in the Fast-athon, using her jewelry line to raise emergency funds and calling on the international community to take action, Iman has given a voice to children who would otherwise go unheard.
• The Next Generation Award for Bachir Boumaaza aka "Athene," Gamer, Philanthropist and Activist, who is being recognized for inspiring young gamers to make a positive impact on the world. Athene has visited our programs in Southeast Asia and Africa to livestream from the field while generating media coverage, brand awareness and millions of dollars to support Save the Children programs. His GamingforGood volunteer team, platform and network have connected thousands of gamers and streamers to the organization's work, and transformed the approach to reaching the next generation of donors and fundraisers.
• The Advocate Award for Richard Curtis, Writer, Campaigner, and Red Nose Day Co-Founder, who is being recognized for pioneering the use of entertainment to drive positive change. As co-founder of Comic Relief, Curtis has devoted the last 30 years to achieving the vision of a just world, free from poverty. Through Red Nose Day and Sport Relief, he has helped direct billions of dollars and priceless public attention toward tackling the root causes of poverty and injustice – demonstrating his ability to make people laugh while also empowering them to take action.
• The Visionary Award for Toys"R"Us, being accepted David Brandon, Chairman andCEO. The company is being recognized for its commitment to keeping kids safe and helping them in times of need in the United States and around the world. Through the Play with Purpose campaign, Toys"R"Us leveraged its brand to spotlight early learning through play as a critical component of childhood development. Since 2005, Toys"R"Us has contributed more than $9 million to Save the Children's emergency response and early childhood education programs, demonstrating the company's commitment to children every day and in times of crisis.
"We are thrilled to recognize such a diverse group of honorees who have done outstanding work with and on behalf of children around the world. We look forward to highlighting their important work and to celebrating their achievements. They have all committed their time and lent their voices to giving children a brighter future," said Carolyn Miles, Save the Children president & CEO.
Other notable guests expected to attend include Lisa Plepler, Chairman of ArtsConnection, Richard Plepler, CEO of HBO, who will serve as honorary chairs of the 4th Annual Save the Children Illumination Gala, as well as fashion designer and philanthropist Gabriela Hearst, and Mary Dillon, Save the Children Trustee and CEO ofULTA Beauty, who will serve as co-chairs of the event. Michiel Huisman, actor and Save the Children Celebrity Cabinet member, is also scheduled to attend.
The gala will be presented by Johnson & Johnson. For more information, please visitwww.savethechildren.org/gala.
Sep 26, 2016 12:30 pm
The Women's Media Center is proud to announce our host and honorees for the 2016 Women's Media Awards, to be held on September 29, 2016, at Capitale in New York City.
The event will be hosted for the first time by Sally Field, the two-time Academy Award-winning and multiple Emmy-winning star of "Hello, My Name is Doris," who will be returning to Broadway in March 2017 starring as Amanda in Tennessee Williams' "The Glass Menagerie."Gayle King, co-anchor of "CBS This Morning" and three-time Emmy winner, will give the opening remarks at the awards.
The honorees will be:
Samantha Bee, host of TBS' "Full Frontal with Samantha Bee"; longtime correspondent on "The Daily Show"; co-creator of the upcoming sitcom "The Detour"; and author, who will receive the Women's Media Center History Making Award.
Salma Hayek Pinault, Academy Award, Golden Globe, SAG, and BAFTA nominated actor; Emmy-winning director; award-winning producer; co-founder of CHIME FORCHANGE; and activist, who will receive the Women's Media Center Sisterhood is Global Award.
Joy Reid, political analyst for MSNBC; host of "AM Joy"; and author, who will receive the Women's Media Center Carol Jenkins Visible and Powerful Media Award.
Anita Sarkeesian, award-winning creator and executive director of Feminist Frequency; host of video series "Tropes vs. Women in Video Games"; media critic; blogger; and public speaker, who will receive the Women's Media Center Digital Media Award.
Regina K. Scully, three-time Emmy-winning and two-time Academy Award-nominated producer; executive producer, founder and CEO of Artemis Rising Foundation; founder and CEO of RPR Marketing Communications; and activist, who will receive the Women's Media Center Pat Mitchell Lifetime Achievement Award.
The announcement was made by Jane Fonda, Robin Morgan, and Gloria Steinem, co-founders of the Women's Media Center.
The Women's Media Awards recognize and honor game-changers for women in media. By deciding who gets to talk, what creates the debate, who writes, and what is important enough to be visible, the media shapes our understanding of who we are and what we can be. The Women's Media Awards shine a light on this important issue.
"I am delighted that Sally Field will be joining us to host our gala this year," says Women's Media Center co-founder Robin Morgan. "Not only is Sally a brilliant actor who has been deservedly honored with awards for her unforgettable portrayals of women whose strength shines through the most trying of circumstances, she is also a director and producer who has created outstanding work, and a consistent, outspoken activist for women's rights. I can't wait to welcome Sally and am proud to have her take the stage for our Women's Media Awards."
The Women's Media Center History Making Award will be presented to Samantha Bee. "I am so glad that we will be honoring Samantha Bee, a center of energy, enlightenment and intelligence in political comedy," says Gloria Steinem, a co-founder of the Women's Media Center. "The power to make people laugh is also a power, which means comedy hasn't always been equally open to women. Samantha brings with her the rarest of powers — she makes us laugh and learn at the same time."
The Women's Media Center Sisterhood is Global Award will be presented to Salma Hayek Pinault. "Salma Hayek Pinault is an amazing example of the worldwide impact that can be made by a woman of talent, generosity, and courage," says Women's Media Center co-founder Jane Fonda. "Even beyond her beautiful and deeply vulnerable work as an actor, Salma has broken so many barriers with her bold enterprise as a producer, pushing through fierce challenges to bring to fruition works of deep integrity and meaningful impact. In addition, Salma continues to bravely speak out for women and the underserved around the globe, fighting powerfully against discrimination and domestic violence. I can't imagine a better example of an honorable, empowered woman than Salma Hayek Pinault."
The Women's Media Center Carol Jenkins Visible and Powerful Media Award will be presented to Joy Reid. "Joy Reid is an outstanding journalist," says Carol Jenkins, founding and former president of the Women's Media Center. "In a tough political season, she is one of the few who asks the hard questions and insists on honest answers. Talk about visible and powerful—she has carved out and offers a rare space of truth for viewers and voters. Brava!"
The Women's Media Center Digital Media Award will be presented to Anita Sarkeesian. "Anita Sarkeesian is a powerful example of a woman boldly challenging and changing our culture," says Julie Burton, president of the Women's Media Center. "In exposing misogyny in video game culture and promoting alternatives, she has bravely taken on the multi-billion dollar gaming industry, a highly influential media form in the shaping of imaginations. Despite being sexually harassed, doxed, and subjected to mob attacks that include violent rape and death threats, she continues to challenge media sexism and to produce innovative story-telling content depicting strong women characters. Anita is doing crucial work re-examining and creating today's media."
The Women's Media Center Pat Mitchell Lifetime Achievement Award will be presented to Regina K. Scully. "For over 30 years, Regina K. Scully has been a shining light and a true leader in the media field," says Pat Mitchell, founding co-chair of the Women's Media Center. "The incredible range of films that she has boldly produced have led us to essential and challenging truths about our society, while her insightful philanthropy has continually looked to build new opportunities for reform in education, women in film, and transformative art. Regina is truly a powerhouse, whose outstanding life's work we are proud to honor."
"I am so proud that the Women's Media Center will be honoring such a diverse range of accomplished women this year," says Women's Media Center co-founder Robin Morgan. "These women, in the courage and skill of their achievements, and in their bold speaking out against bigotry and for empowerment, have been challenging how we all see the world and are changing the world itself for the better."
To buy tickets or for more information about the 2016 Women's Media Awards and the ongoing work of the Women's Media Center, go to: www.womensmediacenter.com.
Sep 26, 2016 11:00 am
The first annual UNICEF Global Goals Awards last week honoured a lawyer who fights against child marriage in Tanzania, a Syrian teen and Olympic swimmer who saved fellow refugees from drowning, and an organization that brings health care to vulnerable girls and women in Pakistan.
The three honourees were recognized for their contributions to advancing the rights of girls and women. Leaders from business, government and entertainment attended the ceremony including award presenters Christiane Amanpour, Chief International Correspondent for CNN, entrepreneur and Curator ofTED Chris Anderson and Grammy Award winner and UNICEF Goodwill AmbassadorAngélique Kidjo.
The Global Goal Awards are part of ongoing efforts to rally support for the Sustainable Development Goals (SDGs), a set of goals unanimously adopted by every country in the world to end poverty, protect the planet, and ensure prosperity for all by 2030.
The awards were curated by UNICEF with the 17 SDG Advocates forming the official judging panel. Winners of the Global Goals Awards:
• The Girl Award (to a girl or young woman for laudable work in creating progress for girls)
Winner: Yusra Mardini, Syria
Now in Germany, 18-year-old Yusra Mardini and her sister fled conflict in Syria in 2015. While traveling across the Aegean Sea their raft broke down and the sisters jumped into the water and helped guide the boat to safety, saving about 20 people on board. At the Rio Olympics Yusra was part of the Refugee Olympic Team and used the opportunity to tell her story and raise awareness about the plight of refugees and migrants around the world. Yusra also won her heat in the butterfly.
• The Social Change Award (to an individual who achieved significant social change for girls)
Winner: Rebeca Gyumi, Tanzania
Rebeca Gyumi is a lawyer, activist and the founder and executive director of the Msichana Initiative, a Tanzanian non-profit that advocates for girls' rights and access to education. Rebeca and the Msichana Initiative won a landmark court case in July that ended legal provisions permitting child marriage in the country.
• The Campaigner Award (to an individual or organization improving the lives of girls and women)
Winner: DoctHERS, represented by Dr.Sara Saeed Khurram, Pakistan
The social enterprise DoctHERS matches trained junior female doctors in Pakistan with rural women and girls via telemedicine. DoctHERS reaches vulnerable girls and women with essential health care in Pakistan, while providing employment opportunities for qualified female health professionals.
Sep 26, 2016 10:00 am
UNICEF has launched the world version of John Lennon's classic song Imagine today with the support of Yoko Ono, David Guetta and people from over 140 countries around the world.
The video features Shakira, Katy Perry, David Guetta, will.i.am, Neymar Jr., Priyanka Chopra, Idris Elba and thousands more.
The UNICEF Imagine project, which launched on International Children's Day 2014, invited people to help re-record the iconic track. The resulting video, launching today, features a number of UNICEF Goodwill Ambassadors and global influencers, alongside people who uploaded their own version via a purpose-built App. Entries were received from every region of the world, including Antarctica and the International Space Station.
This world version of Imagine shines a spotlight on the 28 million children around the world who have been driven from their homes due to conflict. The video was previewed to world leaders at the United Nations Summit on Migrants and Refugees in the UN General Hall earlier this week.
Sep 26, 2016 08:45 am
Rihanna is to join a campaign to ensure that girls and boys in the world's poorest countries can get a quality education.
Rihanna's Clara Lionel Foundation today announced a multi-year partnership with the Global Partnership for Education (GPE) and international advocacy group Global Citizen.
The partnership will advocate for the rights of the over quarter of a billion children and young people who are not in school today and an estimated 330 million who are in school but not learning. Operating across more than 60 developing countries to ensure that every child receives a quality education, the partnership will prioritize the poorest and most vulnerable, including girls and children affected by conflict and crisis.
In her new role as GPE Global Ambassador, Rihanna will encourage world leaders and policymakers to boost their support for global education and education in emergencies through the Global Partnership for Education, the only global organization focused exclusively on improving education in the world's poorest countries.
The announcement comes the same week as a group of influential leaders from all continents called on the world to invest more and better in education, particularly in the world's poorest countries. The report of the International Commission on Financing Global Education Opportunity presents compelling new data and analysis and makes the case for urgent action to ensure education is the foundation for a world that is prosperous, peaceful, equitable and future-ready.
Speaking of the partnership, Rihanna said, "I feel strongly that all children everywhere should be afforded the opportunity of a quality education. Therefore I'm proud to announce Clara Lionel Foundation's partnership with education advocacy leaders like the Global Partnership for Education and Global Citizen. Working together, I know we can amplify our efforts and ensure that millions of children gain access to education globally."
GPE Chair and former Prime Minister of Australia, Julia Gillard, said, "We are thrilled that Rihanna is joining GPE as Global Ambassador to campaign for every child to be able to experience the power of a quality education. We have a once in a generation opportunity to build the commitment of world leaders to education, and Rihanna's voice and travels to countries where GPE is actively engaged, will be hugely influential in improving the lives of girls and boys everywhere."
Hugh Evans, CEO of Global Citizen said, "Achieving a future free of extreme poverty starts with education. In creating this partnership we bring together three complementary parties, Global Citizen will drive the advocacy and movement building efforts, Rihanna, whose reach as one of the greatest artists of our generation will amplify this essential work, and the Global Partnership for Education will campaign governments around the world to effect real change. By coming together, our organizations will have an impact for generations to come."
Sep 26, 2016 07:30 am
Heather Graham, Adriana Lima, Karolina Kurkova, Sara Sampaio, Dita Von Teese, Natalie Ludwig, Lottie Moss, Carlo Cracco, Jasmine Sanders, amfAR Global Fundraising Chairman Milutin Gatsby, amfAR Chairman of the BoardKenneth Cole, and many others joined the Italian fashion community in Milan to help raise funds for amfAR's innovativeAIDS research programs.
The eighth annual amfAR Milano gala was held at La Permanente in conjunction with Milan Fashion Week and presented by Harry Winston. The gala raised nearly $2 million for the Foundation, a record amount for amfAR Milano. Entrepeneur Lapo Elkann was honored at the black-tie dinner, which also featured special live performances by CharliXCX and The Brazilian Girls.
Karolina Kurkova opened the evening by thanking the event's sponsors, and introduced Kenneth Cole, who spoke about amfAR's efforts to find a cure for AIDS by 2020.
"I love being here in Milan. It's our way of saying thank you to the fashion community that has been so supportive of this fight against AIDS, almost from the beginning because they knew they should, and they stayed at the front lines because they knew they could. They have had a consistently generous impact on the struggle and certainly on amfAR's efforts from day one," Cole said.
Michelin star chef and host of MasterChef Italia Carlo Cracco presented Elkann with the Award of Courage in recognition of his outstanding personal commitment to the fight against AIDS, his generous support of amfAR, and his broad philanthropic efforts.
"It's not about me. It's about AIDS. It's about being generous. I have been very fortunate in my life so being generous towards a cause that has a purpose is why I'm honored to accept this award," Elkann said as he accepted the honor.
Additional guests included Melissa Bolona, Chiara Ferragni, Paolo Bettinardi, Ana Paola Diniz, Mohammed Al Turki, Thomas Leclerq, Paolo Rotelli and Yvonne Sciò.
The evening's live auction, led by event producer Andy Boose, featured an array of luxury items.
• Cracking Art's "Blue Giant Rabbit," part of a public art installation of massive sculptural animals made of recyclable plastic installed in urban contexts, sold for 45,000€.
• Les Songes Drolatiques de Pantagruel, a portfolio of 25 lithographs by renowned surrealist painter Salvador Dalí, sold for 45,000€.
• Curren$y Monopoly, a work by unidentified New York City graffiti artist Alec Monopoly, sold for 100,000€.
• Karolina Kurkova presented the handcrafted, one-of-a-kind Moët & Chandon Grand Vintage Collection 1985 gift box. The auction lot, featuring eight magnum bottles of Moët & Chandon Grand Vintage Collection 1985 champagne in a stunning box crafted from black matte oak wood, sold for 30,000€.
• "Inside the Studio: The amfAR Studio 54 Collection," a limited-edition portfolio of 23 images showcasing the unique spirit of legendary New York nightclub Studio 54 and its celebrity regulars, curated by Getty Images and taken by the club's in-house photographer Sonia Moskowitz, sold twice at 35,000€ for a total of 70,000€.
• Actress Heather Graham introduced two tickets to the 2017 Golden Globe Awards as well as two round-trip airfares on Delta One, courtesy of Delta Air Lines, which sold for 80,000€.
• Model Sara Sampaio helped introduce exquisite Harry Winston earrings, featuring 22 marquise, pear-shaped and round brilliant diamonds. Titled "Open Cluster Earrings," these earrings, a variation on the iconic Winston Cluster motif, sold for 100,000€.
• An extraordinary opportunity to be among the first to dine at the Garage Italia Customs restaurant, opening in Spring 2017, with amfAR's Award of Courage honoree Lapo Elkann and prepared by six-time Michelin star chef and judge of Hell's Kitchen Italia and MasterChef Italia Carlo Cracco, sold two times for a total of 45,000€. Elkann and Cracco offered the second opportunity on-stage after two attendees entered a bidding war for the item.
• A Terry O'Neill photograph of David Bowie, taken in Los Angeles during his Diamond Dogs tour in 1974 and selected by Mr. O'Neill to create an edition of 50 specially for amfAR, raised 135,000€ in total. 27 prints were sold.
• Podria Prestarte Algo, Pero con Eso no te Haria Ningun Favor, a print of Martin Kippenberger's work, sold for 100,000€.
• Dita Von Teese presented Marilyn Monroe in Los Angeles, a 1961 photograph by Douglas Kirkland featuring the actress, model, singer, and icon naked in bed for the photographer's first major assignment for Look magazine, sold for 25,000€.
• Victoria's Secret Angels Adriana Lima invited Sara Sampaio on stage with her to introduce two coveted tickets to the most anticipated fashion event of the year, the 2016 Victoria's Secret Fashion Show, including prime seat location at the fashion show as well as entrance into the exclusive after-party, which sold for 100,000€.
• Lima and Sampaio remained on stage for an impromptu round of ping pong to help present Untitled 2016 (Behold Your Executioners), a ping pong table work by Rirkrit Tiravanija inspired by Július Koller's Ping-Pong Society which includes political and sociological phrases painted on the surface, sold for 50,000€.
• Orchidarium, a work by Blair Thurman that embodies his unique aesthetic vocabulary that straddles the boundaries of both conventional painting and sculpture, sold for 50,000€.
The evening also featured two incredible performances. Brazilian Girls, the band featured on the recently released album The Time Is Now, a compilation of re-imagined and updated versions of classic hits from the 1980s by contemporary artists to benefit amfAR, performed "Whip It," originally by Devo, "Wolkentanz" and "Let's Make Love." Lottie Moss introduced the final act of the evening, Charli XCX, who started a dance party throughout the room with an explosive set of her top hits "Boom Clap," "I Love It" and "Break the Rules." The after-party continued with music from DJ Johnny Dynell and DJ Dimitri.
Harry Winston was the Presenting Partner of amfAR Milano. Moët Hennessy was the Signature Partner. Delta Air Lines is the Official Airline of amfAR.
Throughout the years, the Italian fashion community has been exemplary in its support of amfAR, with fashion houses and designers underwriting and leading many of the Foundation's most successful fundraising efforts. Since amfAR's first international benefit, held in 1993 during the Cannes Film Festival and hosted by amfAR Founding International Chairman Dame Elizabeth Taylor, the Foundation's international galas in Milan, New York, Cannes, Venice, Rome, and beyond have become some of the most high-profile and eagerly anticipated charity events in the world and have helped raise millions for critical AIDS research programs.
Sep 26, 2016 07:00 am
Anderson is honorary director of PETA.
She has been an active animal rights activist since before reaching fame during the Baywatch years.
Charities & foundations supported
Pamela Anderson has supported the following charities:
Sep 26, 2016 06:00 am
Winning the fight for charities.
Founded in 1994 by Jimmy Walker, the foundation raises funds through an annual charity event.
Recognized as one of the nation's elite charity events, Celebrity Fight Night is a star-studded evening presented in honor of Muhammad Ali. Celebrities and professional athletes from all over the country participate in a night filled with incredible Live Auction items and live musical performances by many of today's brightest stars.
The event provides significant dollars for charities that help many people in need. Throughout Celebrity Fight Night's thirteen year history over $45 million has been raised with the Muhammad Ali Parkinson Center at Barrow Neurological Institute as the primary beneficiary. Numerous other charities have benefited and countless lives have been changed thanks to the tremendous generosity of their supporters.
Celebrity supporters
Celebrity Fight Night Foundation has 70 known supporters, including Paul McCartney,Miley Cyrus, and Sharon Stone
Areas of work