Sep 21, 2016 01:30 pm
Save the Children has announced that actress and Artist Ambassador Dakota Fanning will light the world-famous Empire State Building red on Tuesday, Oct. 11 in a special ceremony celebrating International Day of the Girl.
Marked globally by the United Nations, International Day of the Girl is a designated day for communities and policymakers to discuss how to end discrimination against girls and create opportunities for girls to reach their full potential. Worldwide, girls are frequently marginalized in their families, communities and societies. By lighting the Empire State Building red, Save the Children aims to raise awareness of these issues and illuminate the need to educate and empower girls around the world.
Fanning will be joined by Carolyn Miles, Save the Children's president & CEO, a group of girls from the New York tri-state area, who are Save the Children child sponsors, and a sponsored girl from South Carolina. On Oct. 11, the Empire State Building will light up beginning at sunset to recognize girls and the unique challenges they face globally.
"I am so honored to join these young girls and Save the Children in celebrating International Day of the Girl," said Fanning, known for roles in notable films such as "I Am Sam," "The Runaways," "The Twilight Saga" and the upcoming "American Pastoral." "As a child sponsor and Artist Ambassador, I am a passionate advocate for the world's most vulnerable children, and girls in particular are at risk of being left behind. New York holds a special place in my heart, and there's really no better way to honor girls and bring attention to the obstacles they face worldwide than by lighting up one of the world's most iconic landmarks."
Too often, girls are barred from the opportunity to learn, forced into marriage or even trafficked – limiting their lives and risking their futures. Save the Children believes it is possible to build a world in which every girl survives, thrives and realizes her dreams.
"Save the Children is committed to making a difference for every last girl," said Carolyn Miles, president & CEO of Save the Children. "Throughout the world, girls face higher rates of violence, poverty and discrimination. On the ladder of opportunity, girls are often left behind on the bottom rung. That's why today – and every day – Save the Children is shining a light on girls. We are thrilled to celebrate International Day of the Girl with the help of Dakota Fanning, some of our powerful girl supporters and the Empire State Building. Together, we'll do whatever it takes to empower the world's girls so they can grow up healthy, educated and safe."
Save the Children believes that reaching girls is a critical component of ending early marriage, preventable maternal and child deaths and ensuring our collective future. The Save the Children sponsorship program, in particular, helps provide girls and boys with the necessities for a healthy and successful start to their life – nutrition, early childhood and adolescent development, education and school health. To join Fanning as a child sponsor and learn more, click here.
Sep 21, 2016 12:30 pm
The International Myeloma Foundation (IMF), the oldest and largest organization dedicated to improving the lives of myeloma patients while working toward prevention and a cure – has announced the lineup for the 10th Annual Comedy Celebration, the foundation's premier fundraising gala, taking place on Saturday, November 5 at The Wilshire Ebell Theatre.
Actor and comedian Ray Romano returns to host a memorable night of comedy with featured performers that include Bill Burr, Jeff Garlin, Dom Irrera, Larry Miller, Kevin Nealon, JB Smoove, Fred Willard and more to be announced. All performers are subject to availability.
Proceeds from the event will benefit the Peter Boyle Research Fund and support the Black Swan Research Initiative (BSRI). Renowned actor Peter Boyle died in late 2006 after a four-year battle with myeloma, an incurable cancer of the bone marrow and one of the fastest growing blood cancers in the world. Through laughter, the event honors Boyle and raises money for research to find a cure.
In celebration of the event's 10th anniversary, the evening will honor Boyle's widow, Loraine Alterman Boyle, for her extraordinary work as the event chair for the last 10 years and unwavering dedication to raising funds towards a cure for myeloma. Since the first event in 2007, the annual celebration has featured over 50 celebrity comedians and musical performers, and raised over $5 million for the Peter Boyle Research Fund, which has supported the International Myeloma Foundation's research. For the fourth year, the Fund is focused on the IMF's Black Swan Research Initiative®, a bold approach to finding a cure for myeloma by detecting and eradicating the disease at the earliest time point.
Additionally, the IMF developed a research arm, the International Myeloma Working Group comprised of the top myeloma researchers from 35 countries, working collaboratively with one goal – to find a definitive cure for myeloma. This year the IMFhas achieved the unprecedented ability to launch two targeted Cure Trials.
The evening will include a pre-show cocktail reception and silent auction for VIPguests, the Comedy Show, and a Post-Show Party featuring a live swing band and dancing for VIP ticket holders. Tickets are on-sale now at comedy.myeloma.org.
The International Myeloma Foundation 10th Annual Comedy Celebration is presented by Amgen, Bristol-Myers Squibb, Celgene, Takeda Oncology and Janssen.
Sep 21, 2016 11:00 am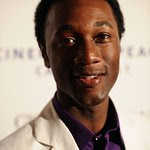 A collection of classic hits from the 1980s has been rejuvenated with re-imagined and updated versions by contemporary artists in The Time Is Now, a compilation album created specifically to benefit amfAR.
The 14-track album will be released on October 7 by Republic Records and Mass Appeal and is available for pre-order today.
Among the notable covers featured in The Time Is Now are the album's first singles: a soulful rendition of Michael Jackson's "Billie Jean" by singer-songwriter Aloe Blacc. Those who pre-order the album receive a copy of the track instantly. Check out the song here.
The album will also include a rendition of New Order's "Bizarre Love Triangle" performed by Sugar for Sugar, consisting of Scarlett Johansson, Julia Haltigan, Holly Miranda and Kendra Morris. In addition, the band Lower Dens provides their updated version of Hall & Oates' "Maneater", while the pop rock group DNCE puts its stamp onTina Turner's "What's Love Got to Do With It." Dita Von Teese and Sebastien Tellier revamp "Do You Really Want to Hurt Me" by Culture Club, while the songwriting duo Marian Hill performs Whitney Houston's "I Wanna Dance With Somebody (Who Loves Me)."
The artwork for the album cover was designed exclusively for amfAR by the talented and generous British artist Tracey Emin.
The Time is Now is the brainchild and labor of love of executive producers Michelangelo Lacqua, internationally acclaimed music curator, Andy Boose, longtime producer of many of amfAR's events, and Peter Bittenbender, CEO of Mass Appeal.
"The 1980s was a decade of revolutionary changes in the music scene, with an explosion of new sounds and rhythms, the ascendance of MTV, and the emergence of new musical movements on both sides of the Atlantic," said Bittenbender. "Music also provided the soundtrack to people's daily lives and was a source of inspiration and solace with the advent of HIV/AIDS. This album is a tribute to that extraordinary time." said Lacqua. "The Time Is Now is a music-driven call to action in support of amfAR's push to end HIV/AIDS in our lifetime." said Boose.
Since the beginning of the epidemic, musicians have supported the fight against AIDSin countless ways, raising awareness and funds through benefit concerts, donated royalties and proceeds, and other contributions. Throughout its history, amfAR has enjoyed the steadfast and generous support of the music industry. In 1985, Dionne Warwick, Elton John, Gladys Knight, and Stevie Wonder recorded a collaborative rendition of the song, "That's What Friends Are For," to raise money for amfAR. The song was Billboard's number one single for 1986 and raised millions of dollars for AIDSresearch.
"The Time Is Now is a great example of our longstanding relationship with the music industry, and we are deeply grateful to the artists who graciously donated their time and talents to the making of this album," said amfAR Chief Executive Officer Kevin Robert Frost. "With continued support for HIV research, and we are confident that we will ultimately find a cure for the millions of people living with HIV/AIDS today."
The full track listing for The Time Is Now is:
"Take Me Home" (Phil Collins), Performer: Phantogram
"Bizarre Love Triangle" (New Order), Performer: Sugar for Sugar
"Under The Milky Way" (The Church), Performer: Metric
"Whip It" (Devo), Performer: Brazilian Girls
"Rio" (Duran Duran), Performer: Bebel Gilberto
"What's Love Got to Do With It" (Tina Turner), Performer: DNCE
"Billie Jean"(Michael Jackson), Performer: Aloe Blacc
"Do You Really Want to Hurt Me" (Culture Club), Performer: Dita Von Teese and Sebastien Tellier
"Maneater" (Hall & Oates), Performer: Lower Dens
"Genius of Love" (Tom Tom Club), Performer: Chaos Chaos and Slow Magic
"I Wanna Dance With Somebody (Who Loves Me)" (Whitney Houston), Performer: Marian Hill
"Pride (In the Name of Love)" (U2), Performer: LP
"Lovesong" (The Cure), Performer: Yuna
"Dance Hall Days" (Wang Chung); Performer: Theophilus London
Sep 21, 2016 09:45 am
The NASCAR Foundation will host their first-ever NYC fete to celebrate 10 Years of Giving and to honor its Founder Betty Jane France, who passed away unexpectedly last month.
Grammy and Tony nominated singer-songwriter Sara Bareilleswill perform at the gala.
Expected to attend are honoree Mark Lazarus (Chairman, NBC Sports Group); Hosted by The France Family, including Brian France (CEO and Chairman of NASCAR) and Amy France; featured performer Sara Bareilles; NASCAR Hall of Famers Richard Petty and Rusty Wallace; NASCAR Champions and Rising Stars including Jimmie Johnson, Kyle Busch, Danica Patrick, Kyle Larson, Kasey Kahne, Ricky Stenhouse Jr., Martin Truex, Jr., Julia Landauer, Mike Helton; and special guests Lesa France Kennedy, Krista Voda, Ben Kennedy, Adrienne C. Moore (Actress, "Orange is the New Black") and many more.
The evening will honor those who have demonstrated admirable commitment to and support of children's health initiatives through numerous awards, including first-everNASCAR Foundation Founder's Award, honoring one who has made significant contributions to philanthropy through use of time, talent and resources – both personally and professionally – to make a meaningful impact on the lives of children; the Speediactrics Children's Champion Award to a medical professional who has showcased significant contributions, leadership and dedication to enriching the lives of children; the Betty France Humanitarian Award, presented by Nationwide, to theNASCAR fan who has shown tremendous dedication to improving the lives of children in their communities;
The benefit will also launch of the Speediatrics Children's Fund and present a live auction featuring the artwork of the 2015 Betty Jane France Humanitarian Award winner Jeff Hanson.
WHEN: Tuesday, September 27, 2016
WHERE: Marriot Marquis
1365 Broadway (between 45th and 46th Streets)
NYC
MORE: For more information and tickets, visit www.nascarfoundation.org/Honorsgala.
Sep 21, 2016 08:45 am
A day before the film's U.S. premiere at New Orleans' Orpheum Theater, Got Your 6announced that Lionsgate's "Deepwater Horizon" has been honored as a "6 Certified" project.
The campaign recognizes film and television programs that help normalize the depiction of veterans as leaders and community assets.
Based on the true events that occurred on an oil rig in the Gulf of Mexico on April 20, 2010, the film chronicles the courage of those who worked on the Deepwater Horizon.Mark Wahlberg stars as Mike Williams, a veteran Marine who epitomized leadership and refused to leave anyone behind even when faced with dangerous circumstances. While Williams' service is only mentioned once, his veteran character provides a strong and positive portrayal of veterans. "Deepwater Horizon" hits theaters on Sept. 30.
"The Marines have a saying, 'Once a Marine, always a Marine,' said Bill Rausch, Iraq War veteran and executive director of Got Your 6. "I'm an Army veteran, but I appreciate the mentality that Marines aren't off duty just because they're retired. Marine veteran Mike Williams refused to leave anyone behind during the Deepwater Horizon disaster, just like he would have done on the battlefield. We could not be more proud of Mark Wahlberg for his portrayal of Mike, and we thank long-time veteran supporter Peter Berg and the entire Lionsgate team for showing the world what veteran leadership is all about."
"Former Marine, Mike Williams was portrayed respectfully and responsibly," said Veterans in Film & Television executive manager Sarah Serrano. "His level-headed leadership, resilience, and even comic relief under immense pressure are the kinds of qualities veterans carry on long after military service."
In early 2015, at an event featuring First Lady Michelle Obama, Got Your 6 launched the "6 Certified" initiative as a way to challenge industry executives and content creators to craft more thoughtful narratives around veterans and military families. Since the initial launch, projects such as Fox's "Gotham," FX's "Fargo," Universal Pictures' "Jurassic World," NBC's "The Night Shift," and ABC's "Modern Family" have all received "6 Certified" designations.
To become "6 Certified," a project must contain a representative and balanced depiction of veterans and fulfill at least one of the following pledges:
DO YOUR HOMEWORK
Research or consult with real veterans, family members, or subject matter experts in an effort to create accurate representations
CAST A VETERAN
Hire a veteran actor to play a substantial role
HIRE A VETERAN WRITER
Employ a veteran writer to contribute to the narrative
PORTRAY A VETERAN CHARACTER
Develop a multi-dimensional veteran character
TELL A VETERAN STORY
Develop a narrative with meaningful and accurate veteran themes
USE VETERANS AS RESOURCES ON SET OR IN WRITERS' ROOMS
Have veterans present for consultation throughout the filmmaking process
After the project has met the requirements for certification, it may be submitted by a studio or production company once the project enters post-production. After the submission is complete, the project is evaluated by the "6 Certified" Review Committee, a group of subject matter experts who review all submissions and grant "6 Certified" status.
The current members of the "6 Certified" Review Committee include: Bruce Cohen, producer of "American Beauty" and "Silver Linings Playbook"; Greg Silverman, president, creative development and worldwide production, Warner Bros. Pictures; Charlie Ebersol, chairman and founder of The Company; Amy Gravitt, executive vice president, HBO Programming, for Home Box Office; Bonnie Carroll, president and founder of the Tragedy Assistance Program for Survivors (TAPS); Tim Norman, director of human resources, DreamWorks Animation; Sarah Serrano, manager of Veterans in Film & Television (VFT); Seth Smith, director of campaigns and programming for Participant Media; and Bill Rausch, executive director of Got Your 6
Additional information on certification is available at gotyour6.org/6-certified.
The "6 Certified" program is operated by Got Your 6, the national veteran campaign that empowers veterans to lead a resurgence of community across the nation. The campaign believes veterans return home as leaders and team builders and is named after the military term meaning "I've got your back."
Sep 21, 2016 07:35 am
Praising The Global Fund to Fight AIDS, Tuberculosis and Malaria as a model of partnership that brings together people and development partners, governments, civil society, the private sector and people affected by diseases, United Nations Secretary-General Ban Ki-moon last week said such broad cooperation is also the key to achieving the UN Sustainable Development Goals.
"Working together and transcending sectoral boundaries is the only way to tackle the interconnected challenges that determine human well-being," Mr. Ban said in Montreal, Canada, where world leaders have gathered for the fifth conference convened to replenish the Fund, which was founded in 2002 and raises and invests some $4 billion annually to support programmes run by local experts in countries and communities most in need working to accelerate the end of AIDS, tuberculosis and malaria as epidemics. Bono also spoke at the event.
Hailing the Fund's past 15 years of achievement and looking forward to even more success in the critical years to come, the UN chief said that since it was established, the mechanism has helped to save some 20 million people.
"Its example of working for countries, communities and groups most in need provides a firm foundation for the new era of opportunity that began this year," he said, noting that the 2030 Agenda for Sustainable Development is a roadmap for people, planet, peace and prosperity through global partnership.
"We are now here to bring this global partnership to make this planet Earth and people more prosperous and live in a peaceful world. It is built on the principle of partnership, and its object is to leave no one behind, wherever you are coming from, no matter what ethnicity or belief you may have," continued Mr. Ban adding that this is what Global Fund is about, and "I am very proud of role that UN organizations have played and will continue to play, together with you."
Over the next 15 years, international organizations and partners must work together to achieve the Sustainable Development Goals (SDGs) "for everyone, everywhere," said the Secretary-General, noting that the 17 Goals are holistic, universal and integrated, encompassing, among others, gender equality, human rights, water and sanitation, education, governance, peace and stability.
"Working to end HIV, TB and malaria is intrinsic to the SDGs, and each of the SDGs has a bearing on ensuring healthy lives and promoting well-being for all, at all ages. That is why the Global Fund has sharpened its focus on human rights, key populations and gender equality in its new strategic framework," he noted, adding that the Fund's current report emphasizes the importance of schooling and equal education, equal opportunity for adolescent girls to prevent HIV.
He went on to stress the need to improve living conditions in crowded urban slums to fight tuberculosis, to address water management and sanitation to eliminate malaria and to help build strong and resilient health systems that are accessible to all people.
"Universal health coverage is one of the SDG 3 targets. This will need significant investment, and the Global Fund has an important role," said the Secretary-General, explain that more than 40 per cent of Fund's investments are for resilient and sustainable health systems, and that is set to increase, which is essential for sustaining gains already made, and for building on them.
Noting that the Fund has also been a strong driver of increased domestic health investment in many countries, he said the mechanism is a model of successful and broad partnership that brings together people, organizations, the private sector and local level actors in communities in need. Such partnership would be critical for achieving the new UN sustainability goals and tackling interconnected challenges.
"One emerging challenge is antimicrobial resistance. This threatens our response to all [AIDS, tuberculosis and malaria],' warned Mr. Ban, telling the conference that this is such a threat to global health that world leaders are meeting to discuss the issue on 21 September in New York during the high-level segment of the 71st session of the UN General Assembly.
"I urge the Global Fund to join this fight. And I encourage all partners to contribute generously to the Fund," underscored the UN chief, noting that several partners have made significantly larger pledges in this Replenishment, and that there are commitments from many new partners, including a doubling of private sector contributions, largely because the Global Fund has already proven that it can deliver real results.
"We have the knowledge and tools to end HIV, TB and malaria by 2030. This is our target and ambition, and our vision to make this world better, this planet Earth healthier and environmentally sustainable, where everybody can live without any fear and also with human dignity," Mr. ban concluded, calling for broad partnership and cooperation "to make this world healthier and better for all."
Later in the day, Mr. Ban met with Justin Trudeau, Prime Minister of Canada. He thanked the Prime Minister for hosting the 5th Replenishment Conference and noted that it was destined to be a very successful event.
The Secretary-General also commended Canada for its commitment to the implementation of Agenda 2030, as well as on the issue of climate change. He expressed the hope that Canada would ratify the Paris Agreement on climate change before the end of the year, so contributing to the agreement's early entry into force.
According to Mr. Ban's spokesperson, the Secretary-General and the Prime Minister also expressed concern regarding the tensions in the Korean Peninsula. They discussed the acute needs of the UN Relief and Works Agency for Palestine Refugees in the Near East (UNRWA), as well as Canada's valued contributions to United Nations peacekeeping.
Sep 21, 2016 07:00 am
Charities & foundations supported
Maroon 5 has supported the following charities:
Read more about Maroon 5's charity work and events.
Sep 21, 2016 06:00 am
Encouraging interest in acting and improving the acting skills of interested persons though educational seminars, workshops, tapes and films.
Celebrity supporters
Screen Actors Guild Foundation has 63 known supporters, including George Clooney,Hugh Jackman, and Alec Baldwin
Areas of work
Read more about Screen Actors Guild Foundation's work and celebrity supporters.