Zuri Hall
wore a
Hamel
gown and
Le Vian
 diamond rings to the
68th Annual Primetime Emmy Awards
at Microsoft Theater on
September 18, 2016
in Los Angeles, California.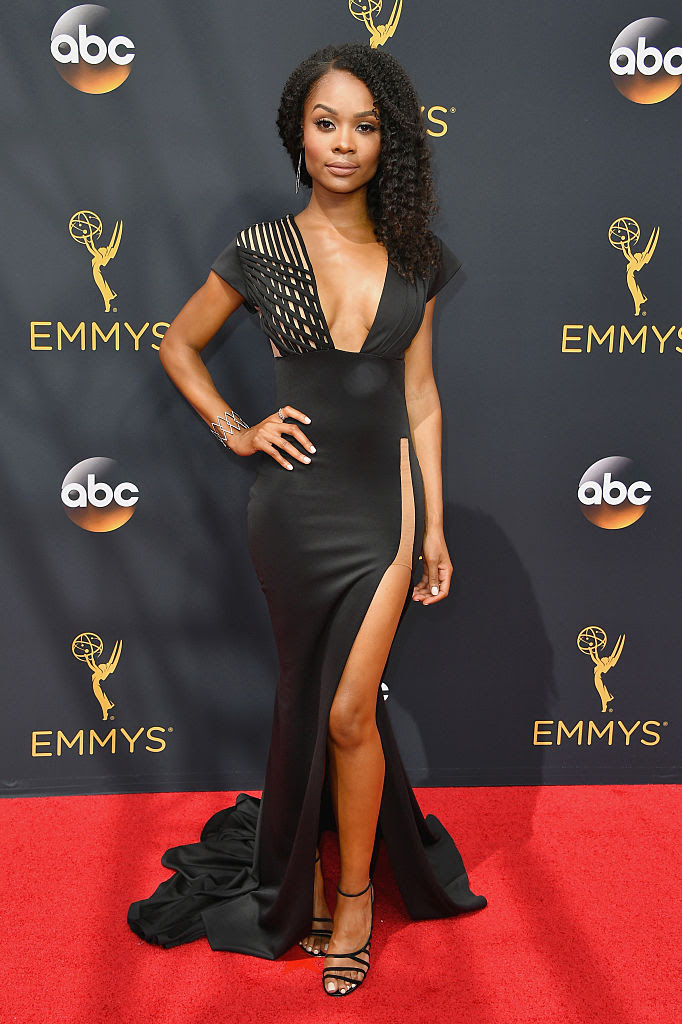 Hamel:
Melina Harris created the fashion house Hamel with the intention to develop designs that would project and inspire eternal beauty for women wearing HAMEL.
When this Belgrade based fashion designer began almost five years ago her vision was to bring designs to life that would illuminate the female figure by focusing on the elegance of a woman's shape and curves. Comfort was also important as well. Melina wanted to design clothes that she herself would wear, and being that she traveled a lot she made fabric selections for the dresses she was making that could be thrown into luggage and easily pulled out and worn to that evenings event.
•Website: www.hamel.rs
•Instagram: @hamelbymelinaharris
Le Vian:
Considered one of the oldest jewelers in the world today, Le Vian's glittered archive tells the story of a family's steadfast integrity and love of gemstones and quality. Capturing the eyes of ancient royalty and the most famous celebrities on today's red carpet, Le Vian's® designs are regarded as works of art. Artisans craft rare natural fancy color diamonds including Pink Orchid Diamonds™, Sunny Yellow Diamonds™, Blackberry Diamonds™, Vanilla Diamonds™ and Chocolate Diamonds® into innovative designs, combining colors of gems and flavors of gold with intricate detailing and a passion from days gone by. Master gem cutters then utilize Le Vian®'s proprietary and innovative cuts to brilliantly reveal the exceptional beauty of each gem. For more information, please visit www.levian.com
•Instagram: @Levian_jewelry
•Facebook: www.facebook.com/LeVianJewelry
•Twitter: @Le_Vian