Celine Dion wore Butani ruby and diamond earrings and Hearts On Fire diamond rings while performing on stage at a Stand Up to Cancer Charity Event on September 9, 2016 in Los Angeles, California.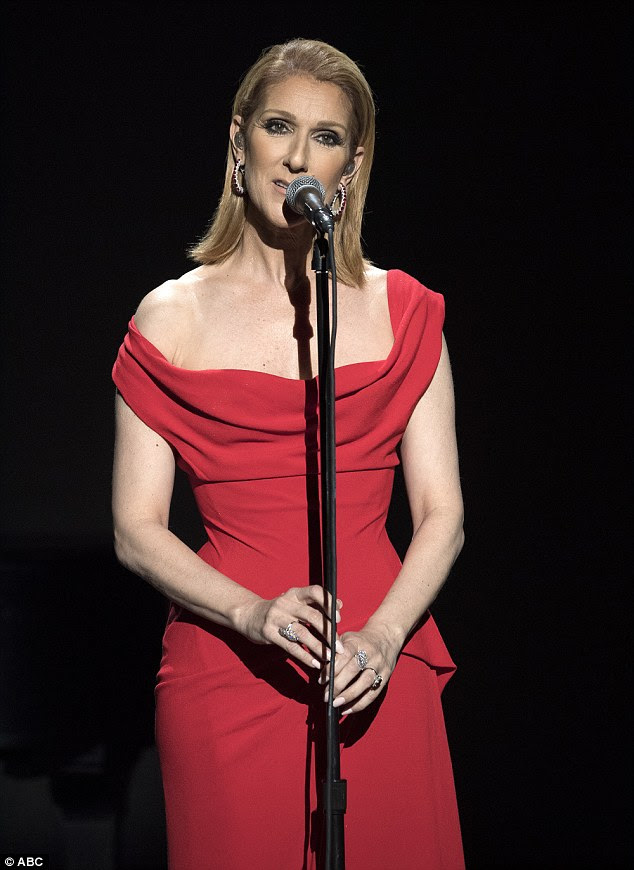 Butani:
Founded in 1969, Butani has established itself as an internationally renowned designer of haute couture jewelry. The company has built a reputation for creating personalized handcrafted jewelry, with the belief that each jewel tells its own story. With a passion for beauty, perfection, and commitment to consistently reach new heights in haute couture design and attentive service, Butani has continued to design and create breathtaking jewelry that represents an expression of individuality, lifestyle and a desire for elegance. For more information, please visit www.butani.com
•Instagram: @butanijewellery
•Facebook: www.facebook.com/ButaniJewels
•Twitter: @butanijewellery
Hearts On Fire:
Founded in 1996 by Glenn and Susan Rothman, Hearts On Fire became the world's first branded diamond, the only diamond in the entire world, which is deemed perfectly cut every single time. Hearts On Fire diamonds have a brilliant difference that you can actually see, a perfection seen nowhere else in the world. Hearts On Fire has rapidly evolved into the highest standard of diamond cutting perfection.  More than just diamonds, Hearts On Fire is about romance and passion, love and emotion and creating perfect moments.
Today, Hearts On Fire is sold in more than 500 retail stores in 32 countries around the world, including more than 10 Hearts On Fire stores globally, as well as on HeartsOnFire.com and authorized HOF retailer websites. It has become the standard of perfection when proposing marriage or recognizing any perfect moment in your life. www.heartsonfire.com
•Instagram: @heartsonfireco
•Facebook: www.facebook.com/heartsonfire
•Twitter: @heartsonfire