Celebrating LGBTQ+ TV, film, books and media and supporting LGBTQ+ content creators
COVID-19/Coronavirus Update
ClexaCon 2020 is still scheduled to happen as planned. Please see our website for information about the precautions ClexaCon and the Tropicana are taking. We will post any updates to that page if anything changes, and let our attendees know as soon as possible. If you have any questions or concerns, please send us an email at info@clexacon.com.
Guest Highlights You Might Have Missed!
See our full guest lineup
here
We're excited to offer you an even greater number of free events this year, including Queer Karaoke, the return of the fabulous Queerly Beloved burlesque review, late night movies, live music, and of course, pool parties. This year we're also thrilled to welcome all you musical theatre lovers to CabarGay, ClexaCon's first ever cabaret show directed by Maggie Keenan-Bolger and featuring talented LGBTQ+ con guests and attendees. There's something for you to enjoy and love every night at ClexaCon 2020.
Friends and Fandom
Looking to make some new friends? We're bringing back the very popular Speed Friending event, hosted by the Fairy Gaymother herself, Dana Piccoli. Meet tons of new folks at this fun and frenetic event on Thursday, April 16th.
Tix now available for Cocktails for Change
Want to mingle with your favorite ClexaCon guests like Amber Benson, Dominique Provost-Chalkley, and Maisie Richardson-Sellers? Then come to our 4th Annual Cocktails for Change event! This year, the Cocktails event is supporting four amazing non-profits: Start the Wave,  Project Q, WIRES Australia and Victory Institute.(add hyperlinks) Pick up your tickets here. Guests are subject to change and there are more still to be added!
Start your day off right with Breakfast with Guests!
Breakfast is the most important meal of the day, so why not dine with some of our dynamic special guests! You'll have the chance to sit at a table with up to ten other lucky attendees and eat breakfast with your choice of celebrity. The Tropicana chefs will be firing up the griddle, the guests will be sipping their orange juice (or mimosa!) What will you be doing? Vegetarian, vegan and gluten-free breakfast options will be available.
See all of our sponsors
here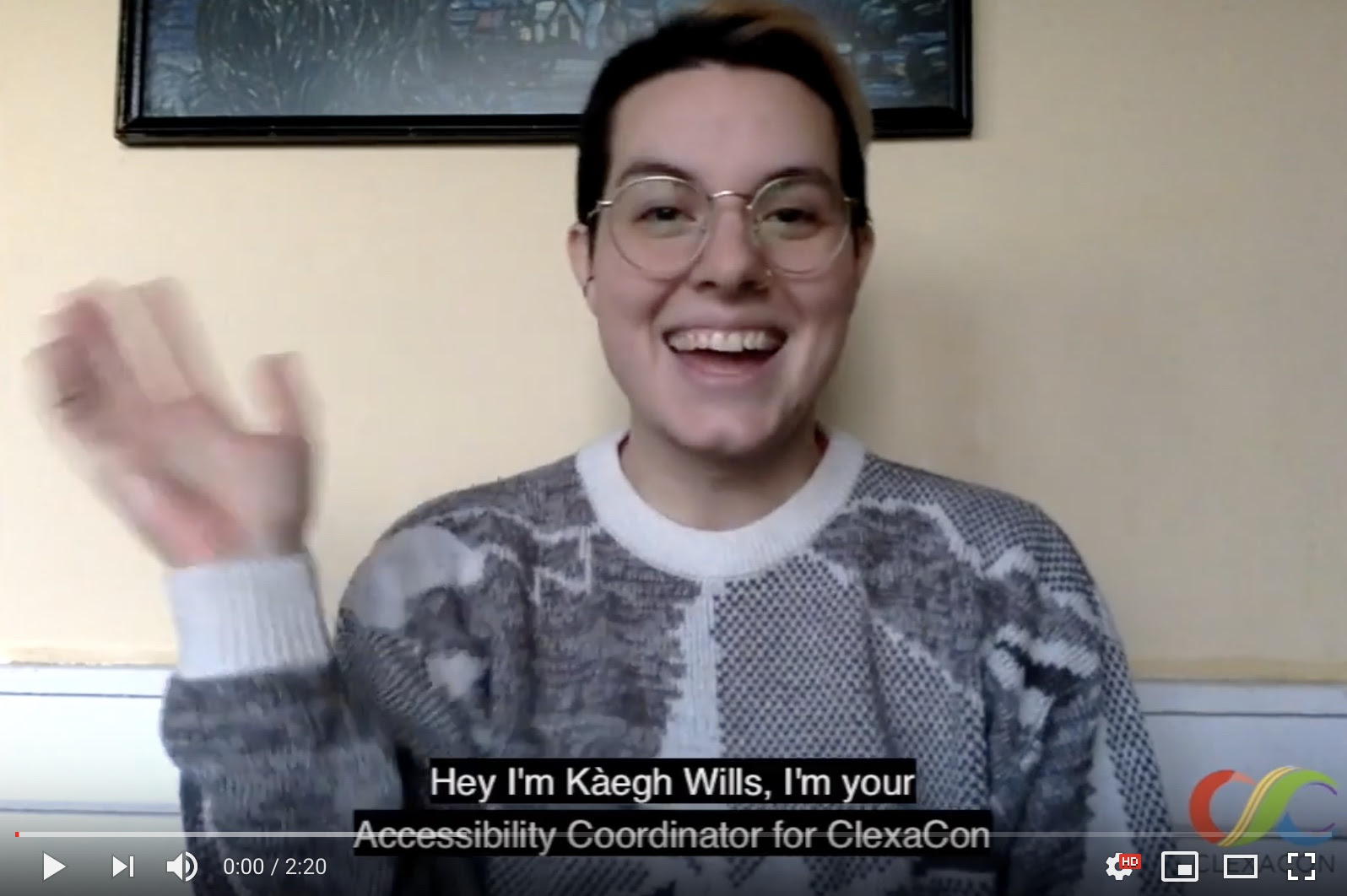 Get to know Kàegh Griffith-Wills, our Accessibility Coordinator. Have questions for Kàegh? Email them at accessibilty@clexacon.com. Check out more vids from our ClexaCon staff, plus highlights, interviews and panels from previous years on our Youtube page.