Jul 21, 2016 01:45 pm
The annual Social Good Summit, a unique convening of world leaders, new media and technology experts, grassroots activists and voices from around the world, just announced the initial roster of speakers for its 2016 Summit which will take place September 18 and 19 in New York.
A unique mix of speakers will share their visions for the future including:
• Kathy Calvin, President & CEO of the United Nations Foundation
• Jean Case, CEO of the Case Foundation
• Pete Cashmore, Founder & CEO of Mashable
• Helen Clark, Administrator of the United Nations Development Programme
• Ertharin Cousin, Executive Director of the United Nations World Food Programme
• Filippo Grandi, United Nations High Commissioner for Refugees
• Chelsea Handler, Comedian, Host of Netflix's Chelsea
• Jazz Jennings, LGBTQ rights advocate, star of TLC's I Am Jazz, author of Being Jazz: My Life as a (Transgender) Teen
• Alaa Murabit, MD, United Nations Sustainable Development Goals Advocate
• M. Sanjayan, MD, Executive Vice President & Senior Scientist at Conservation International
• Michael Schlein, President & CEO of Accion
• Cody Simpson, Singer/songwriter
• Henry Timms, Executive Director of 92Y, Founder of #GivingTuesday
Each September, world leaders come together at the United Nations General Assembly to discuss global issues and ways in which to tackle them. Recognizing that the voices and ideas of concerned global citizens connected by social media and technology can be powerful forces for change, Mashable, 92nd Street Y, the United Nations Foundation and the United Nations Development Programme partner to host the Social Good Summit to expand the UN conversations to include innovators, activists and entrepreneurs around the world.
The goal of the Social Good Summit is to empower people everywhere to have their voices heard, both during and after UN Week. The Summit which will be supplemented by a week of related activities around the globe including meet-ups hosted locally by members of the social good community, and signature events supported by Social Good Summit partners; will provide a shared platform for a global call to action to create the kind of world we want and identify innovations that can help make this world a reality.
Tickets for the Social Good Summit are available now here. For more information on the Social Good Summit, click here.
Jul 21, 2016 12:30 pm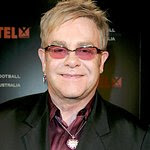 The Elton John AIDS Foundation (EJAF) and the U.S. President's Emergency Plan for AIDS Relief (PEPFAR) have announced the first two recipients of The LGBT Fund.
The inaugural recipients are the International HIV/AIDS Alliance (The Alliance) and the Global Forum on MSM & HIV (MSMGF). These partners will administer small grants and provide key technical expertise addressing stigma and discrimination through innovative and community-led approaches in sub-Saharan Africa and the Caribbean.
First launched in London by Sir Elton John and Ambassador Deborah L. Birx in November 2015, the $10 million Fund was created to address stigma, discrimination, and violence faced by Lesbian, Gay, Bisexual and Transgender (LGBT) people. The grants will strengthen the capacity of local community organizations and expand HIVprevention and treatment for LGBT people.
Further, three PEPFAR supported countries will be funded to increase access to quality HIV services for LGBT people in high HIV burden geographic areas.
"On behalf of the Elton John AIDS Foundation and PEPFAR, I'm delighted to present the International HIV/AIDS Alliance (The Alliance) and the Global Forum on MSM &HIV (MSMGF) as inaugural recipients of The LGBT Fund," said Sir Elton John, founder of the Elton John AIDS Foundation. "Establishing The LGBT Fund between EJAF andPEPFAR is something we've worked towards for a long time in our attempts to make a real and lasting difference in HIV awareness, education and prevention. Just earlier today we visited Anova clinic, a project both EJAF and PEPFAR have funded in the past. The work they are doing through their 'We the Brave' programme, the first large scale campaign ever in South Africa to address both prevention and treatment issues in an affirming, non-judgmental and sex positive way, is something for us all to be incredibly proud of. We look forward to building long standing relationships with the International HIV/AIDS Alliance (The Alliance) and the Global Forum on MSM and HIV(MSMGF) in a similar way."
"We stand with and for LGBT people everywhere who are too often forced into the shadows and lack access to HIV services," added Ambassador Deborah L. Birx, M.D., U.S. Global AIDS Coordinator and U.S. Special Representative for Global Health Diplomacy. "Together we are putting our words into action to reach LGBT people withHIV services and stop stigma in its tracks."
This Fund, which will work closely with UNAIDS and other partners, is part of our joint and steadfast efforts to collaborate with community leaders, civil society and service providers – leaving no one behind in the HIV/AIDS response. By providing small grants and targeting projects that support LGBT people in countries with a high HIV burden, the Fund marks an important step toward ending the AIDS epidemic by 2030.
Stars Attend International Rescue Committee GenR Summer Party
Jul 21, 2016 11:15 am
IRC Voice Morena Baccarin, Ben McKenzie, Patina Miller, Deborah Ayorinde, Laura Osnes and Nikki M. James were just a few of the many supporters who joined theInternational Rescue Committee this week for their annual GenR Summer Party at Tribeca Rooftop in New York City.
GenR, short for Generation Rescue, is a group of young and influential humanitarians who have joined forces with the IRC to help people affected by crisis to survive and rebuild their lives.
Proceeds from this event support the IRC's critical humanitarian work. Additional guests included Michelle Collins, Lauren Adams, Jackson Harris, Eric West, Brad Raider and Tashiana Washington.
Temple Of The Dog Tour Tickets Benefit Charity
Jul 21, 2016 09:05 am
Temple of the Dog — the Seattle supergroup featuring Soundgarden's Chris Cornell, Pearl Jam's Jeff Ament, Stone Gossard, and Mike McCready, and drummer Matt Cameron (who plays drums with both Soundgarden and Pearl Jam) — has reunited and will tour for the first time ever since forming in 1990.
The band will play five cities, Philadelphia, New York, San Francisco, Los Angeles, and Seattle, in November.
A special ticket pre-sale for fans signed up to the Ten Club, Soundgarden, and Chris Cornell email lists begins immediately and runs through July 27th. Tickets will go on sale to the general public on Friday, July 29th, at 12:00 PM local time. $1.50 from each ticket sold will benefit the Chris and Vicky Cornell Foundation and an additional $1.50 will benefit Pearl Jam's Vitalogy Foundation.
The tour marks the 25th anniversary of the release of Temple of the Dog's first and only album, a self-titled set that was released by A&M Records on April 16th, 1991. "We wanted to do the one thing we never got to do … play shows and see what it feels like to be the band that we walked away from 25 years ago," Cornell says of the 2016 tour.
On September 30th UMe will release a special Temple of the Dog 25th anniversary reissue collection of their landmark album, newly mixed by Brendan O'Brien. The collection will be available in four configurations, including a four disc Super Deluxe, a double LP, a two CD Deluxe, and a single CD. Physical pre-orders are available today along with a detailed list of the contents of each configuration HERE.
Temple of the Dog came together from the ashes of Mother Love Bone following the death from a drug overdose of its frontman Andrew Wood, Cornell's close friend and roommate. Cornell wrote future TOTD songs "Say Hello 2 Heaven" and "Reach Down" to help process his grief, "but the songs didn't have any destination," he says. "I was compelled to write them and there they were – written in a vacuum as a tribute to Andy. My thought was that maybe I could record these songs with the remaining members of Mother Love Bone and that maybe we could release them as a tribute."
Mother Love Bone's Gossard and Ament began playing with McCready, and they brought in Soundgarden's Cameron to drum on demos. Because this was a collaboration, and a tribute, there was no commercial expectation for the Temple of the Dog album. It would be, Gossard would later observe, "the easiest and most beautiful record that we've ever been involved with." Adds Cornell: "Temple was about making an album simply for the joy of doing it. We weren't concerned what anyone outside of our group of friends would think of it. It was the first and maybe only stress-free album that we all made."
Gossard, Ament, and McCready were also simultaneously forming a new band, which more than six months later would be known as Pearl Jam. A singer from San Diego named Eddie Vedder, who was vying to lead the project, came into the studio to sing background vocals on three of the Temple songs. When Cornell thought another song, "Hunger Strike," needed a duet, Vedder was enlisted. "Hunger Strike" became a hit single, peaking at No. 4 on Billboard's Mainstream Rock Tracks chart.
Temple of the Dog performed live only a handful of times, most notably in Seattle, in November and December of 1990. Those shows have become some of the most legendary Seattle concerts of all-time. Their 2016 shows mark the first time the band has ever toured. (Cornell joined Pearl Jam in 2014 at the Bridge School show and for two nights at PJ20 in Alpine Valley, WI, and the Temple line-up played "Reach Down" and "Call Me a Dog" at Seattle's Benaroya Hall in January 2015.)
"This is something no one has ever seen," Cornell says of the official reunion. "We wanted to stop and recognize that we did this and pay homage."
Temple of the Dog's upcoming tour dates are as follows:
11/04 Philadelphia, PA Tower Theater
11/07 New York, NY Madison Square Garden
11/11 San Francisco, CA Bill Graham Civic Center
11/14 Los Angeles, CA The Forum
11/20 Seattle, WA Paramount Theater
Content Publishing Platform Ripple Raises Money For Charity With Celebrity Help
Jul 21, 2016 07:30 am
Ripple has launched a content publishing platform that, with the help of some well-known celebrities, raises money for charity.
Beyond the joy and entertainment that celebrities bring to the masses today, they also have the ability to make a positive social impact through their immense reach and popularity. Ripple has partnered with celebrities in the fields of arts and entertainment as a means to bring awareness and funding to deserving charitable organizations.
To date, Ripple has raised thousands of dollars for accredited charities that support military and veteran's affairs, children's health initiatives, and programs for the homeless.
"Working with Team Ripple has brought our social media impact to a whole new level," said Judith Otter, Executive Director, Gary Sinise Foundation. "Not only are they broadening our social community, we're raising "non-donor" funds just by getting our message and mission out there. We're actually fundraising for our nations defenders through our regular social media posts – Ripple makes it EASY to do just that."
Danny Ramm, Producing Partner, Joe Mantegna / Acquaviva Productions, said: "My life has been so simplified by using Ripple. Being able to post things over all the social media accounts at once and even schedule postings is truly a time saver. The bonus is that money is being raised for worthwhile charities 24/7 by people just clicking through on the link. Genius!"
Ripple is not a substitute for, but rather a smart addition to, a celebrity's fundraising toolkit. If you are a celebrity, charity, or organization that wants to leverage your social impact with the help of the Ripple platform, check them out at RallywithRipple.com or email them at info@ripplefund.com. Find out more here.