Aug 25, 2016 01:30 pm
Campaign ambassadors – including some individuals with retinal degenerative diseases – and celebrities nationwide are joining the Foundation Fighting Blindness this week for the launch of the #HowEyeSeeIt campaign, the first social media initiative aimed at elevating awareness and accelerating research funding for retinal degenerative diseases.
The Foundation has paired individuals who are affected by a retinal degenerative disease with celebrities, including Glee's Harry Shum Jr., Diane Guerrero of Orange is the New Black and Justin Baldoni of Jane the Virgin, to demonstrate the difficulty in performing everyday tasks with vision impairment or loss. Other campaign ambassadors will include NASCAR drivers Darrell Waltrip and Dale Earnhardt, Jr.; former New York Governor David Patterson and basketball great Phil Ford.
More than 10 million Americans and millions more worldwide are affected by retinal degenerative diseases – those that cause vision loss – including age-related macular degeneration, retinitis pigmentosa and Usher syndrome. Yet blindness is far more broadly impactful – a recent study from JAMA Ophthalmology showed Americans rank losing eyesight as the worst thing that could happen to them when ranked against other conditions including loss of a limb, memory, hearing or speech.
"We're thrilled that so many leaders from the entertainment, sports and business community are joining us in taking the blindfold challenge," said Bill Schmidt, chief executive officer at Foundation Fighting Blindness. "We hope it will give people a better understanding of what it is like to live with a blinding disease and ultimately inspire them to join us in the fight to find a cure."
The public is encouraged to get involved by clicking here to learn more about retinal degenerative diseases and make a donation. Individuals can also take the #HowEyeSeeIt blindfold challenge by creating a short video of themselves participating in an activity they love while blindfolded and sharing on their social media channels with the campaign hashtag #HowEyeSeeIt, tagging three friends to participate as well. The campaign will conclude on World Sight Day, October 13, 2016.
"This campaign is personal for me and I am excited to be a part of it," said campaign ambassador Christine Ha, the first blind contestant of MasterChef and winner of its third season in 2012. "I hope by sharing my story and what I've been able to accomplish will not only raise awareness and erase stigmas about diseases causing vision loss, but also give hope to those who are affected."
Partners in the campaign include MSNBC, Huffington Post, BounceX, Athletes For Hope, Dose, Little Things, The Skimm, Outfront Media, and the U.S. Association of Blind Athletes.
Aug 25, 2016 12:15 pm
Kitten Rescue will hold its 8th annual "Furball at the Skirball" fundraiser on Saturday, September 10th.
Hosted by actor and activist Billy McNamara, Kitten Rescue will honor Gloria and Geezer Butler (Black Sabbath) with their Advocacy Award. Celebrity guests include Tricia Helfer,Jackson Galaxy and Bonnie-Jill Laflin. The evening supports the organization's efforts to rescue, rehabilitate and place homeless animals into loving homes, with a special focus on raising funds for their new Kitten Nursery.
Tickets are priced at $150 and include an open bar, appetizers, an elegant plant-based dinner, live entertainment, a silent auction, awards and video presentations.
"The main focus of this year's event is to raise funds for the Kitten Rescue Nursery,'" said Sandra Harrison of Kitten Rescue "The Kitten Rescue Nursery is dedicated to saving the most helpless victims of the homeless cat cirsis- orphaned, unweaned kittens. While the Kitten Nursery has increased our lifesaving ability, it has also doubled our operating budget, making our need for funds greater than ever."
Now in its 8th year, "Furball at the Skirball" has become one of Los Angeles' most prominent fundraisers for homeless animals. Last year's event raised $55,000 to help Kitten Rescue launch their Journey Home Transport Program and pay for much needed medical care for rescued cats.
The festivities take place at 6 p.m., Saturday, September 10th at the Skirball Center's Ahmanson Hall. Tickets may be purchased here.
Kitten Rescue is a non-profit, no kill, cat rescue organization based in Los Angeles, dedicated to the rescue, rehabilitation and placement of homeless animals since 1997.
For further information, please visit www.kittenrescue.org.
Aug 25, 2016 10:45 am
The Jim Henson Company is hosting "Puppets for Puppetry," a fundraiser for The Center for Puppetry Arts honoring the esteemed puppeteer Dave Goelz, best known to fans around the world as the performer of iconic puppet characters like The Great Gonzo, Dr. Bunsen Honeydew, Boober Fraggle, Traveling Matt, and many more.
The event will be held at The Jim Henson Company's historic Hollywood studio lot on September 24, 2016 – a doubly auspicious date for Henson friends and fans as it would have been Jim Henson's 80th birthday. The unique live performance will be led by Tony Award-nominee John Tartaglia (Avenue Q) and promises to be a musical and fun evening.
The event benefits The Center for Puppetry Arts, whose mission is to inspire imagination, education and community through the global art of puppetry. The Atlanta-based nonprofit is the nation's largest and only resource of its kind, featuring a worldwide puppetry collection, vibrant theatre spaces, and an education department that develops puppetry talent through workshops and performances. The Center for Puppetry Arts also uses the latest technology to offer its award-winning Distance Learning programs for PreK-adult through videoconferencing and recorded content. The arts-infused workshops and interactive puppet performances are conducted via videoconferencing and are tailored to specific classroom topics and curriculum. The programs complement national curriculum standards in language arts, social studies, science, math and other areas and serve schools nationwide.
The Center for Puppetry Arts recently expanded to include a new gallery housing the Jim Henson Collection and the Worlds of Puppetry Global Collection. These two permanent exhibits together represent the most definitive display of both Henson puppets and other puppetry traditions from around the world.
"The Center for Puppetry Arts is the only location of its kind in the U.S., and is particularly special to me and the entire Henson family," said Lisa Henson, CEO of The Jim Henson Company. "My father dedicated the Center for Puppetry Arts at its opening, and he continued to support both the Center and the art forms of adult and traditional puppetry throughout his years of success with the Muppets."
"The Center for Puppetry Arts is extremely happy to have The Jim Henson Company's continued support which allows us to bring programs that educate and inspire imagination to communities across the country," said Vincent Anthony, the Barbara and Bill Wylly Executive Director at the Center for Puppetry Arts.
"Dave Goelz is an inspiring puppeteer and has brought some of the world's most beloved characters to life," said John Tartaglia. "From a 'whatever' who eats rubber tires, to an explorer fascinated by 'silly creatures,' Dave's characters are full of joy and have a love of playfulness. We are planning an exciting performance to honor his incredible contribution to the art of puppetry."
"Puppets for Puppetry" is hosted by The Jim Henson Company with support from The Muppet Studio. Individual tickets start at $250 with tables and sponsorship packages beginning at $7,500. For additional information, click here.
Aug 25, 2016 09:10 am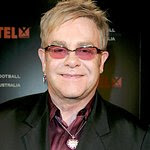 Elton John's AIDS Foundation has been named one of the top ten funders of human rights-related HIV philanthropy by Funders Concerned About AIDS (FCAA) in their new report HIVPhilanthropy for Human Rights.
Human rights is one of the four focus areas of the Elton John AIDS Foundation's programmatic efforts, along with health and wellness, quality of life, and resilience.
Aug 25, 2016 07:30 am
The exciting, new MuttNation Fueled by Miranda Lambert collection of pet products from Petmate worldwide provider of fun, trusted, quality products to enhance the lives of pets and their families, is now available at pet specialty and online retailers.
For more information visit petmate.com.
The much-anticipated collection features a country chic feel with a rock & roll flair, vintage prints and antique hardware that are all inspirations of Miranda Lambert'ssignature style. The full line includes bedding, collars, leashes, toys, apparel, accessories, feeding and watering products.
Miranda's love for animals has always been a big part of her life. Growing up in a home with an open door policy for people and animals alike, she has adopted that mindset for her own life. Volunteering at the Humane Society of East Texas in her teens has led her to adopting Delilah and ultimately started the MuttNation Foundation along with "Cause for the Paws", a yearly fundraiser now in its 9th year.
"I am really excited to see all our hard work and great product now available, I hope y'all love it as much as we do. I know my dogs do!" says Miranda. "I really hope that we can raise awareness to the joy of adopting a shelter pet through our MuttNation product line."
In keeping with that goal, the product line is highlighted by the Rescue Mutts, collection of six plush dogs – each toy pup was created from a real-life rescue dog with its own story. Each tale is a touching depiction of the dog's adoption and their new family. This particular toy is very close to Miranda's heart, as her own dog Delilah was her very first rescue and is featured in the Rescue Mutt collection.
For Petmate, the partnership with Miranda Lambert is a perfect fit – it has always been at the root of the company's culture to support rescue and adoption efforts. "It's really exciting to get the MuttNation collection to retail to give our pet families yet one more way to help support the animal rescue community and the great work that they do," says Chris Wilson, the company's executive vice president for product development. "We're proud to share Miranda's passion for pets with the introduction of our MuttNation product line. Our products were designed with the dog's well-being in mind, which is the heart of why Miranda started the foundation."