The Television Critics Association honors David Milch with the Career Achievement Award and "Deadwood" with the Heritage Award at this Saturday's 35th Annual TCA Awards ceremony.
THE TELEVISION CRITICS ASSOCIATION SADDLES UP WITH DEADWOOD, HONORING THE FRANCHISE WITH THE HERITAGE AWARD & PRESENTING SERIES CREATOR DAVID MILCH WITH THE CAREER ACHIEVEMENT HONOR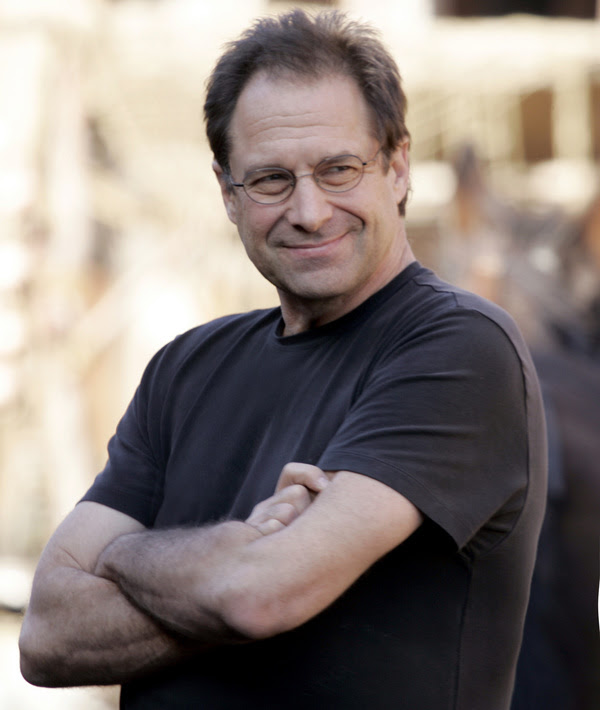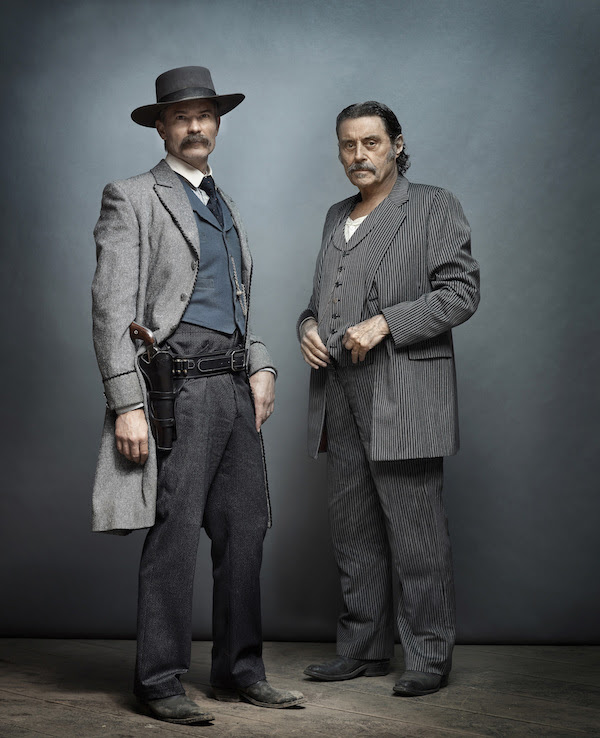 BEVERLY HILLS, CA – July 31, 2019 – Groundbreaking Western series "Deadwood" wrangles up prestigious accolades, as the Television Critics Association (TCA) announced today that the series has been selected for the Heritage Award, and series creator David Milch will receive the Career Achievement honor. Both awards will be formally presented at the organization's 35 TH Annual TCA Awards ceremony—emceed by the comedy duo Desus & Mero—on Saturday, August 3.
Blending factual diary entries and newspaper articles with a dose of creativity and imagination, "Deadwood" redefined the Western genre on television for a modern audience. On the strength of expert writing and painstaking attention to detail from creator David Milch, and fueled by a talented ensemble featuring Ian McShane, Timothy Olyphant, Molly Parker, Brad Dourif, Powers Boothe, Paula Malcomson, Gerald McRaney, John Hawkes, Kim Dickens and others, the series brought the legendary town of Deadwood, South Dakota to stunning life as it welcomed viewers into a fully formed world populated by heroes, villains, and larger-than-life historical figures such as Calamity Jane, Wild Bill Hickok, Wyatt Earp, George Hearst, and E.B. Farnum. During its three seasons, the series won eight Emmy Awards and one Golden Globe, amassing a large and loyal fanbase whose continued passion for the program was instrumental in the creation of "Deadwood: The Movie," which premiered to rave reviews and high ratings in May of 2019.
Additionally, the TCA is proud to present Emmy-winning writer, producer, and creator David Milch with the 2019 Career Achievement honor. Milch's entertainment career began in 1982 when he penned the script "Trial By Fury" for the hit police procedural "Hill Street Blues." The episode would go on to win Outstanding Writing For A Drama Series at the 1983 Emmy Awards, the first of four Emmy wins Milch earned for his work on the series. In 1997, Milch and Steven Bochco created the landmark ensemble masterpiece "NYPD Blue," breathing new life into network television with its authentic characters and unflinching portrayal of devastating themes. Sixteen years after its final episode, the series is still widely regarded as one of the greatest dramas of all time. In 2004, Milch again broke new ground, this time with the historical drama "Deadwood." Using accounts written by the town's actual residents, Milch crafted a wholly unique experience that put a fresh spin on the Western genre with gritty realism and engaging stories that intrigued viewers across the country. Most recently, Milch wrote the script for the long-awaited 2019 television event "Deadwood: The Movie," which reunited some of the series' most memorable characters for one last ride.
"Nearly 13 years after it ended, HBO's 'Deadwood' finally received the closing chapter it so richly deserved," said Daniel Fienberg, TCA President and chief TV critic for The Hollywood Reporter.  "It gave many of us the opportunity to revisit and reflect on this expertly realized piece of world-building, full of gloriously uncouth characters, indelible performances and magnificently profane dialogue that felt like dragging Shakespeare through a whiskey-soaked brothel. With its three seasons and 'Deadwood: The Movie,' this is one of the essential texts of our recent Golden Age and a worthy recipient of our Heritage Award."
Fienberg continued, "Of course, every discussion of 'Deadwood' must begin with the man who brought it to life, David Milch, whose incredible vision and commitment to authenticity helped give the series its heart and soul. It's unprecedented for the TCA's Heritage and Career Achievement Award to be presented in tandem like this, but it's an appropriate appreciation of an illustrious career that started with an Emmy-winning 'Hill Street Blues' episode and, from 'NYPD Blue' to 'Luck' to 'Deadwood,' has left such a vivid, colorful and always distinctive legacy."